Friday, July 12th, 2013

Posted by Jim Thacker
Brother Bear director turns to Kickstarter for new movie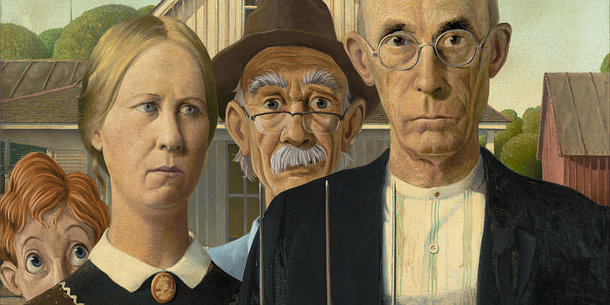 Where's Walt? Disney veterans Aaron Blaise and Chuck Williams hope to use Kickstarter to part-fund Art Story, their animated feature about modern-day characters invading famous paintings from art history.
Need proof that crowd funding is changing the industry? The next movie by the co-director and producer of Brother Bear could be partly funded through Kickstarter.
From crisis to crowd funding
Disney veterans Aaron Blaise and Chuck Williams' next project should have been a conventionally funded animated feature: Digital Domain's The Legend of Tembo.
But when DD closed its Florida studio before filing for bankruptcy, the pair turned to Kickstarter for their new movie, Art Story.
A "character-driven buddy picture" based around an 11-year-old boy and his eccentric grandfather, Art Story has an interesting twist: the action takes place inside the world of paintings.
The project's Kickstarter page features some nice concept art of the pair hijacking famous works by the likes of Dali, Van Gogh, Escher and Lichtenstein.
Not the entire movie… yet
As with Blur Studio's successful Kickstarter campaign to fund the story reel for The Goon, Blaise and Williams aren't attempting to crowd-fund the entire movie.
The pair are currently aiming to raise $350,000 for the script, more concept art, a presentation video and accompanying children's book to show to potential backers.
According to the Kickstarter page, "Along with a lot of backers (it's really critical to show there's an audience for a film like this) with these items, we think we'll have a slam-dunk to get the film fully funded."
But if Art Story does get made, Kickstarter backers could be a part of the movie in more ways than one: pledge $7,500, and Blaise and Williams will include you in the film as an animated character.