Monday, July 15th, 2013

Posted by Jim Thacker
BadKing releases free ZBrush Mega Monster Brush Pack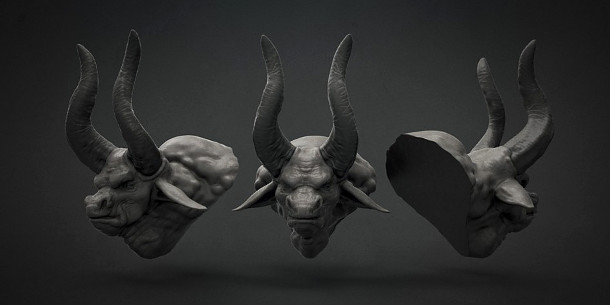 A creature head sculpted by DreamWorks modeler Daniel Williams: just one of over 150 ZBrush body parts available in BadKing's free Mega Monster Brush Pack.
ZBrush training site BadKing has released the Mega Monster Brush Pack, a free collection of community-made monster parts for ZBrush artists.
Their creators weren't just any old community members, either: participating artists include staff and former staff from studios including Ubisoft, Disney and DreamWorks.
Packed full of perverse parts
The pack is divided into eight downloads, each covering a particular body part, including heads, torsos, limbs, wings, horns, fangs, and even ears.
By our reckoning, that's a total of over 150 individual model components, which should be enough to assemble most of the creatures from even your wildest dreams – or nightmares.
All of the body parts are provided in ZBrush's native ZBP format. You'll need to register for a free account on the website before you can download them.
Download the Mega Monster Brush Pack from the BadKing website
Read bios of the artists who created the content for the Mega Monster Brush Pack