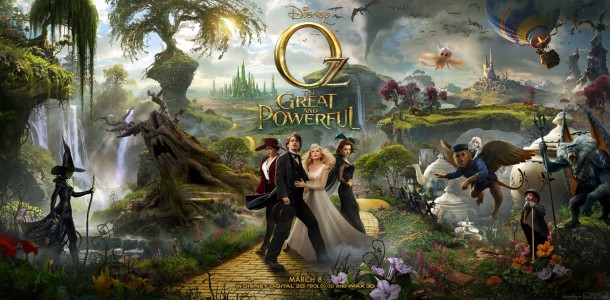 Disney has released a second trailer for its fantasy epic Oz: The Great and Powerful. I'm still on the fence about this one. Though I love Sam Raimi, I still have trouble getting the taste of Alice in Wonderland out of my mouth.
However, the new trailer gives some more insight into the threat of the wicked witch and the wizard who was foretold to defeat her, and the visuals look phenomenal, making me more curious than ever to give this a watch.
Oz: The Great and Powerful stars James Franco, Mila Kunis, Michelle Williams, Rachel Weisz and Zach Braff. VFX studios involved include Sony Pictures Imageworks, Evil Eye Pictures, Method Studios and Luma Pictures.
The movie opens in theaters worldwide in March 2013. Check out the trailer below.
Tags: Disney, james franco, Movie, oz, Oz: The Great and Powerful, sam raimi, teaser, trailer, vfx, visual effects