Tuesday, March 27th, 2012

Posted by Jim Thacker
Autodesk announces new 'Ultimate' product suite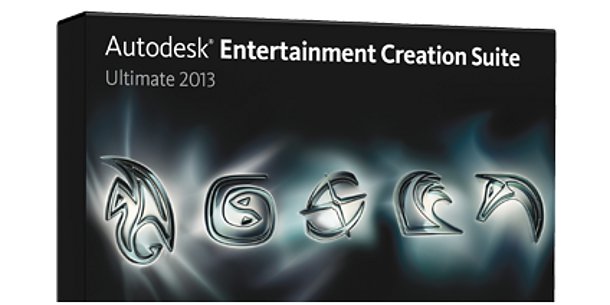 Autodesk's new Entertainment Creation Suite Ultimate bundles Max and Maya together for the first time.
Autodesk has announced a new 'Ultimate' bundle deal for its DCC products.
You can read the official press release on the Autodesk website. Below, we've posted the slightly more detailed information issued at the launch event.
The new Ultimate Entertainment Creation Suite will include the newly announced 2013 versions of 3ds Max, Maya, Softimage, Mudbox and MotionBuilder, making it the first product bundle Autodesk has offered to include both Max and Maya.
Target users mentioned at the launch event include visual effects studios running mixed pipelines and games outsourcing studios needing to bid on a wider range of jobs.
We've been given a price of $8,495 for the Ultimate suite, although the information has yet to appear on the Autodesk site. The press information doesn't list an official release date: we'll update when we get one.
FROM AUTODESK'S PRESS INFORMATION
The Autodesk Entertainment Creation Suites 2013 provide an affordable end-to-end creation and production solution, packed with tools used by leading artists working in visual effects, game development, and other 3D animation production. Integrated through enhanced single-step interoperability workflows and more consistent user interfaces, the Suites help increase productivity and provide enhanced creative opportunities — at a significant cost saving over purchasing all of the products individually.
Autodesk offers three editions of the Entertainment Creation Suite:
Entertainment Creation Suite Standard
The Standard edition offers a choice of either Autodesk 3ds Max 2013 or Autodesk Maya 2013 animation software, together with Autodesk Mudbox 2013 3D sculpting and painting software, Autodesk MotionBuilder 2013 virtual production and motion capture editing software, and Autodesk SketchBook Designer concept art software.
Entertainment Creation Suite Premium
The Premium edition offers all of the products in the Standard Suite and adds Autodesk Softimage 2013 3D animation and visual effects software.
Entertainment Creation Suite Ultimate
The Ultimate edition offers all of the products in the Premium Suite, together with both Maya 2013 and 3ds Max 2013.
Now Including Autodesk SketchBook Designer 2013 software
The 2013 version of the Entertainment Creation Suites now include Autodesk SketchBook Designer 2013. The software enables artists to explore and present new ideas for characters, props, and environments using an intuitive hybrid paint and vector toolset. SketchBook Designer features sketching, painting, and image compositing workflows; easy color manipulation; mixed media workflows; and an industry-unique transformation tool. The dynamic, scalable user interface is optimized for both pen and mouse interaction, and is designed to offer maximum creative freedom.