Wednesday, July 20th, 2011

Posted by Jim Thacker
Gnomon releases 14-hour Scott Spencer ZBrush DVD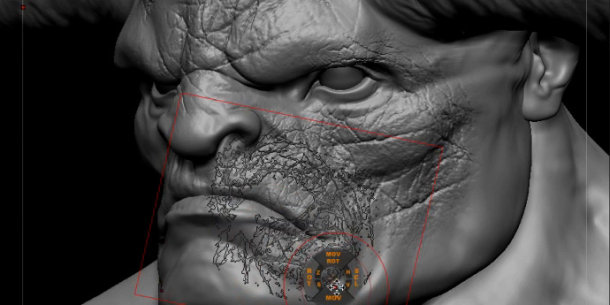 The Gnomon Workshop has released a mammoth 14-hour training DVD from ZBrush legend Scott Spencer.
The company describes Introduction to ZBrush 4, which is intended for both complete novices and seasoned users, as "[possibly] the most comprehensive ZBrush training package ever developed".
The video covers everything from the ZBrush interface itself to advanced workflows, focusing specifically on new features in ZBrush 4, including many of the new or enhanced ZScripts.
During the course of the training, Spencer demonstrates his sculpting workflow and speaks about specific production issues that arise in production pipelines. Each lesson not only introduces specific tools but "when, why, and how to utilize them in production scenarios".
Advice on working with ZBrush in conjunction with other 3D applications is also included: in this case, Maya.
Scott Spencer specialises in the use of ZBrush for visual effects, toys and collectible design and digital maquettes, having worked with Pixologic, Gentle Giant Studios and Pendulum Studios. He is currently working on The Hobbit at Weta Workshop, and is the author of the highly regarded books ZBrush Character Creation: Advanced Digital Sculpting and ZBrush Digital Sculpting: Human Anatomy.
Introduction to ZBrush 4 is available on DVD or direct download, price $79.
Buy Introduction to ZBrush 4 in Gnomon's online store
Read our interview with Scott Spencer from earlier this year
Full disclosure: CG Channel is owned by the Gnomon School of Visual Effects.