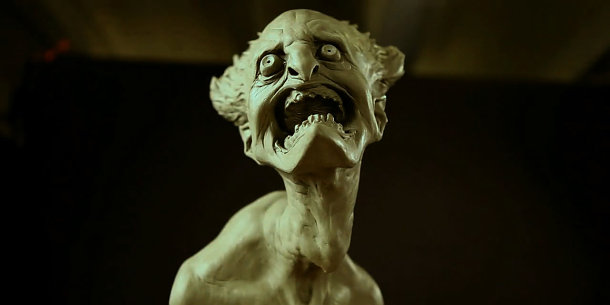 Hollywood's creatures may be grotesque, but they're often also humorous – something that Weta's David Meng tries to capture in his latest training DVD.
Released by The Gnomon Workshop, A Pungent Character: Getting Grit into Imaginary Faces brings a fresh perspective to the process of creating a traditional mythological creature – the harpie.
The DVD explores Meng's creative process, providing a complete breakdown of all the tools and materials he uses, and showing how Meng revises the original design until he reaches the look required.
"To work as a professional designer in this industry, passion will merely get your foot in the door," says Meng. "It is important for up-and-coming artists to understand the creative workflow behind a professional film."
A veteran of Weta Workshop, Meng worked on King Kong and The Chronicles of Narnia: The Lion, The Witch and The Wardrobe before acting as lead creature designer on District 9.
A Pungent Character: Getting Grit into Imaginary Faces is available as a DVD or download, and costs $59.
Buy A Pungent Character: Getting Grit Into Imaginary Faces
Read our interview with David Meng from earlier this year
Full disclosure: CG Channel is owned by the Gnomon School of Visual Effects.
Tags: A Pungent Character, creature, David Meng, design, District 9, King Kong, Narnia, sculpting, The Gnomon Workshop, Weta Workshop