Thursday, April 21st, 2011

Posted by Jim Thacker
Maxon reports record earnings for 2010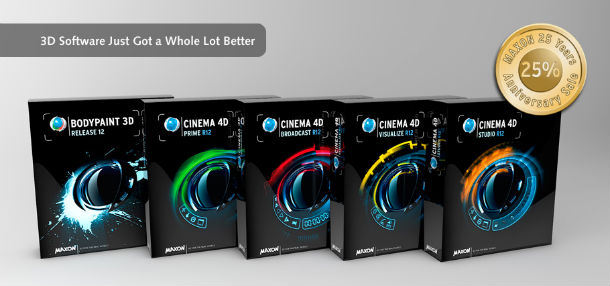 Maxon has reported record earnings for the 2010, up 23.3% on its previously most successful year.
With pricing largely unchanged, the developer attributes the change to its decision to ditch individual Cinema 4D add-on modules in favour of fewer, all-inclusive editions of the software; and to the growth of annual licensing.
PRESS RELEASE (Excerpts)
MAXON Computer, a leading developer of 3D software solutions, announced financial results for the twelve-month period ended 2010. After successfully managing the global crisis year of 2009, MAXON significantly out-performed expectations for 2010, making it the most successful year in company history. An increase in turnover of 37.3% compared to 2009, this represents an earnings increase of 23.3% compared to the company's previously most successful year, 2008.
Uwe Bärtels, Managing Director and co-founder of MAXON, noted, "The standout results are even more significant given that MAXON's price structure remained practically unchanged last year. MAXON continues to view our customers as partners and strives to assess and anticipate their digital creative experiences. Delivering top-quality products and excellent service at a fair price is a winning combination that is favorably fueling our growth from a product and financial standpoint as we continue into 2011."
A major factor impacting the trend in revenue growth was the reorganization of the company's award-winning CINEMA 4D professional 3D software application. The new product portfolio makes it easier for re-sellers and customers to select the product best suited to their needs. MAXON was also able to dramatically increase the number of MAXON Service Agreements (MSA) among its user base. Over a third of all customers now opt for annual licensing, which includes all updates at no extra charge, guaranteed pricing and other valuable benefits.