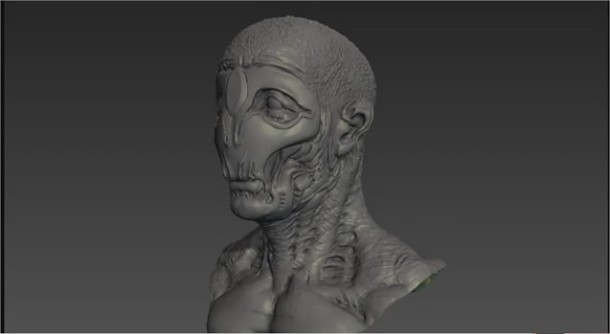 Autodesk's Jamie Gwilliam has posted new 'sneak peek' footage of Mudbox 2012 on his blog.
The video, recorded by digital sculpting legend Wayne Robson, shows timelapse footage of a character head being created in the software. There is a little bit of UI stuff on display, but more than anything else, it's just a damn impressive demonstration of speedsculpting.
Read more about the new features in Mudbox 2012 here.
View part one of the video:
http://www.youtube.com/watch?v=ETxLoRMggUE
View part two of the video:
http://www.youtube.com/watch?v=Jv6AJ3wrEVI
Tags: creature, Mudbox 2012, speedsculpt, timelapse, video, Wayne Robson