Thursday, November 25th, 2010

Posted by Jim Thacker
New free beta tools add Ptex support to 3ds Max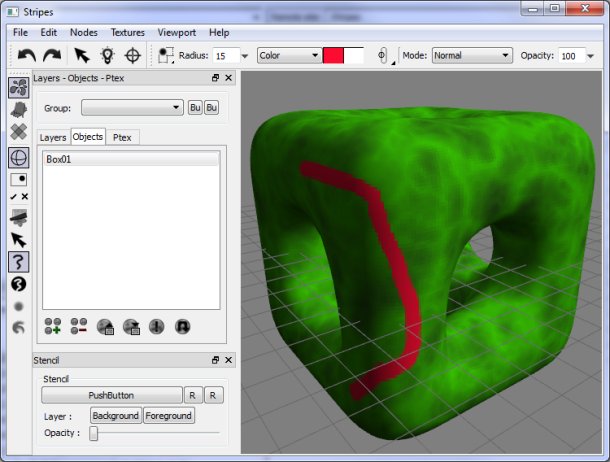 Mankua has released a new set of tools adding support for Disney's Ptex texture format to 3ds Max.
The Stripes project consists of three 3ds Max plug-ins and a standalone texture painting package enabling users to open, paint and save Ptex files. The software is still in alpha, so features are limited, but Manuka is inviting artists to join the free beta programme to contribute to the development of the software.
One of the most talked-about technologies of 2010, the Ptex format enables artists to assign separate textures to each face of a polygonal or subdivisional mesh, eliminating UV assignment.