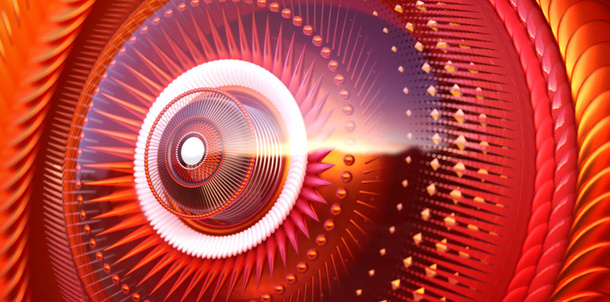 Maxon has released Cinema 4D R21.1, the latest service pack release for the 3D software, adding support for Redshift materials within Cinema 4D's node-based material system.
Define Redshift materials using Cinema 4D's node-based framework
Cinema 4D R21.1, which has been released alongside Redshift 3.0.12, the latest experimental build of the renderer, adds Redshift support for Cinema 4D's new node-based material system.
The twin updates make it possible to define Redshift materials via Cinema 4D's nodal framework, and for users of Redshift's other host applications to make use of Cinema 4D's procedural noise types.
Maxon CEO David McGavran described the releases as "the first achievement of our collaboration since Maxon's acquisition of Redshift", which took place earlier this year.
Option to view help files offline restored, after being dropped in R21
Cinema 4D R21.1 also restores the option – removed in R21 – to view help files offline as well as in a Cinema 4D window, with the offline files available to download here.
There is also a long list of bugfixes: the PDF changelog runs to seven pages.
Pricing and availability
Cinema 4D R21 is available for Windows 10 and macOS 10.12.6+. A perpetual licence costs $3,495. Subscriptions start at $94.99/month for Cinema 4D alone, or $116.99/month with Redshift.
You can find more information on the recent licence changes to the software in our story on Cinema 4D R21. The R21.1 update is available free to users with both perpetual licences and subscriptions.

Read more about Cinema 4D R21.1 on the product website
Tags: Cinema 4D, CInema 4D R21, Cinema 4D R21.1, David McGavran, Maxon, nodal material, node-based material, offline help, price, Redshift, Redshift 3.0.12, rendering, service pack, system requirements, update