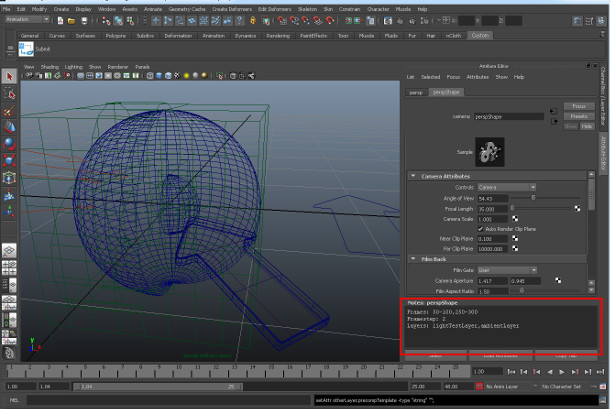 RenderPal V2. 2.12 now supports camera-specific override settings when rendering from Maya. Other new features in Shoran Software's renderfarm manager include support for multiple jobs in the Submitter.
Shoran Software has released RenderPal V2 2.12, the latest update to its renderfarm-management software, adding support for multiple jobs in the Submitter portion of the software.
The software provides a range of job automation and troubleshooting tools, and supports a wide range of standard DCC apps, renderers and compositing packages out of the box.
Support for multiple jobs, extra features for Max and Maya users
New features in version 2.12 include support for multiple jobs in the RenderPal job submitter. The software now automatically creates a separate job for each layer and camera in a scene, each with its own settings.
In addition, there is now support for strip rendering in 3ds Max, enabling an image to be rendered across multiple render nodes; and support in Maya for camera-specific setting overrides.
Pricing and availability
RenderPal V2 2.12 is available for Windows Vista and above, Mac OS X 10.4 and above and Linux.
Users need one node licence per node in the render farm, regardless of CPU cores. Individual node licences cost €49 (around $55), or a site-wide licence costs €1,799 ($2,015).
For small studios, there is also a free, feature-limited three-node licence.
Read a full list of new features in RenderPal V2 2.12
Tags: 3ds max, automation, camera-specific override, Maya, multiple jobs, new features, price, render manager, renderfarm manager, RenderPal, RenderPal V2, RenderPal V2 2.12, Shoran Software, strip rendering, submission, troubleshooting