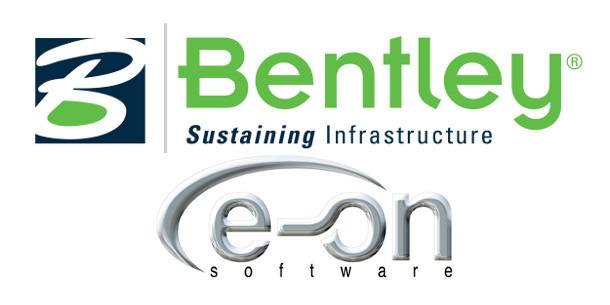 Architecture, engineering and construction tools developer Bentley Systems has acquired e-on software and all of its product lines, including Vue, PlantFactory and LumenRT.
E-on software becomes a subsidiary of Bentley Systems, but will retain its own brand identity. E-on founder Nicholas Phelps will continue to lead the company, and all the existing staff have been retained.
So who is Bentley Systems?
Although not a household name among CG artists, Bentley Systems is a major player in the AEC market.
The company currently employs over 3,000 staff worldwide, and has annual revenues of more than $600 million: for comparison, Autodesk's annual revenue is currently just over $2.5 billion.
Alongside its best-known software, 3D CAD package MicroStation, the firm currently develops over 140 separate product lines, from specialist simulation tools to project and asset-management systems.
A natural overlap in LumenRT
That product line-up intesects with e-on's in LumenRT, e-on's range of real-time visualisation software, the two high-end editions of which, LumenRT Studio and LumenRT GeoDesign, integrate with MicroStation.
Bentley will take over sales and maintenance of LumenRT GeoDesign, while the other editions of LumenRT will continue to be distributed by e-on itself.
The acquisition gives Bentley a new set of visualisation products capable of a level of graphical sophistication uncommon in traditional AEC tools.
"I have spent my working career advancing the quality of 3D representations of infrastructure," commented Bentley Systems executive vice president Ray Bentley. "But there's always been something missing: the ability to immerse designs within their dynamic context and natural environments."
"We recognised a growing need among architects and engineers to 'tell their story' in a more compelling way," commented Nicholas Phelps. "It is to further this vision of easy-to-use digital nature and visualisation solutions that we are joining Bentley Systems."

LumenRT GeoDesign in action. The real-time visualisation tool's power to show designs within natural environments was cited as a key driver of e-on software's acquisition by Bentley Systems.
Synergies with e-on's digital nature technologies
Outside of LumenRT, Bentley will be on less familiar ground: although the company has a long history of corporate buyouts, e-on will be its first acquisition in the media and entertainment sector.
However, Phelps points out e-on's work on digital nature tools like Vue and PlantFactory feeds through into its architectural products.
"Remaining competitive in the market space where visualisation matters most, i.e. the DCC/CG market, guarantees that our tools will always 'stay sharp'," he said.
In a post on e-on's forums, Phelps notes that the company has been working on a new version of Vue "dedicated to geographical data analysis for a while now", although no release date has been confirmed.
Good news for e-on's professional products?
Early reactions in online communities have been broadly positive, with users of The Foundry's forum expressing the hope that the acquisition will foster the usability of e-on's tools in commercial productions.
The sentiment seems to chime broadly with Nicholas Phelps' own statement on the acquisition, which notes that "we gain access to a highly qualified user base, substantial resources, and new distribution channels."
Currently business as usual for the other tools
What the acquisition means for e-on's more hobbyist-focused products, such as the lower end of the Vue product range, remains to be seen.
For the minute, however, it's business as usual: all of e-on's CG products, including Vue, PlantFactory, Ozone and Carbon Scatter, will continue to be sold via the e-on software website.
Existing maintenance and subscription agreements also "remain in full force".
Cornucopia3D, e-on's online marketplace for CG content – probably the service furthest removed from Bentley's core business – will also be transitioned over to the new parent company.
Read e-on software's press release about its acquisition by Bentley Systems
Read Nicholas Phelps's statement on the acquisition on e-on's website
Tags: acquisition, AEC, Bentley Systems, buyout, CAD, Carbon Scatter, e-on, e-on software, future development, future plans, LumenRT, MicroStation, new owner, Ozone, PlantFactory, Vue