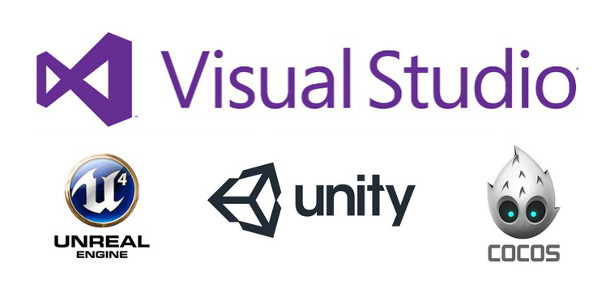 Microsoft has announced partnerships with Unity Technologies, Epic Games and Chukong Technologies to streamline use of its Visual Studio Community IDE with the Unity, Unreal Engine and Cocos2d game engines.
When development work is completed, the installers for each engine will offer the option co-install Visual Studio Community on Windows, along with related add-ons such as Microsoft's Visual Studio Tools for Unity.
Microsoft says that it will also make it "easier to discover and use tools for Unity, Unreal and Cocos2d from within Visual Studio 2015," due out later this year.
Free to solo developers and small studios
Visual Studio provides an integrated development environment with support for languages including C++, Python, HTML5, JavaScript, C#, VB, and F#, and web support for ASP.NET and Node.js.
The Community version is free to individual developers and up to five users within small-to-medium-sized studios, including for use on commercial projects.

Read more about the development partnership on Microsoft's Developer Tools blog
Read more about the partnership on the Unreal Engine blog
Tags: Chunkong Technologies, co-install, Cocos2d, coding tools, download, Epic Games, free, IDE, integrated development environment, microsoft, partnership, programming tools, UE4, Unity, Unreal Engine, Visual Studio, Visual Studio 2015, Visual Studio Community