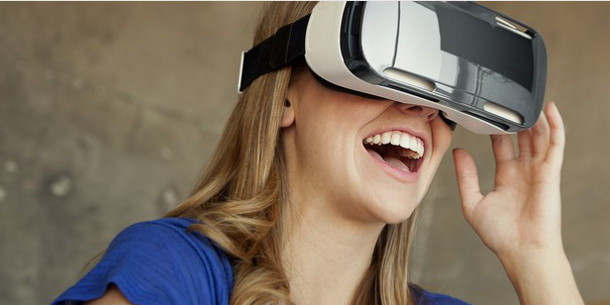 OctaneVR, Otoy's new renderer for creating "cinematic virtual reality" experiences, exports content in a form viewable directly on the Samsung Gear VR. It is currently available as a downloadable three-month trial.
Originally posted on 19 March 2015. Scroll down for news of the public release.
Not content with announcing a major update to OctaneRender and its line-up of plugins, Otoy has announced OctaneVR, a new version of the renderer for creating "cinematic virtual reality" experiences.
The software, which exports images and animations in a format that can be viewed directly in current VR headsets and media players, will initially be free to expand the virtual reality content-authoring market.
OctaneVR was announced at Nvidia's GPU Technology Conference.
'On a par' with the standard OctaneRender
The summary on Otoy's website is light on detail when it comes to OctaneVR's feature set, but the software is said to be able to "render film and CG content on par with the commercial version of OctaneRender".
VR images and animations exported from OctaneVR can then be viewed natively with the free Oculus 360 Photos and Oculus 360 Videos apps on the Samsung Gear VR.
Export navigable content to Otoy's ORBX Media Player
In addition, navigable VR content and menus created with Octane Lua scripts can be exported as an ORBX file from OctaneVR and viewed through Otoy's ORBX Media Player app on GearVR.
The player is designed to let artists iterate VR content during production, testing changes live.
ORBX media player is currently being used on the upcoming Batman: The Animated Series VR project Otoy is building for Warner Bros; and live VR streams, such as those of sports events being trialled by NHL.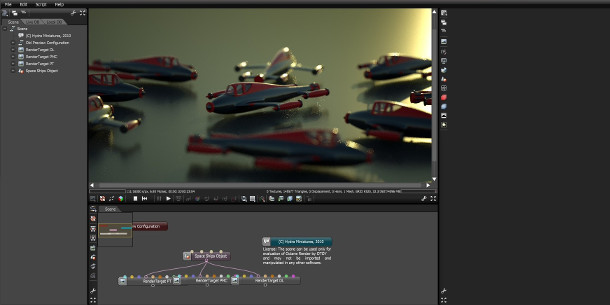 An in-browser demo of OctaneVR is now available on Otoy's site, along with a downloadable trial version.
Updated 28 April: Otoy has just released a three-month trial of OctaneVR for Windows, OS X and Linux, alongside plugins for Blender and Poser. There is also an in-browser preview version, shown above.
OctaneVR cannot be activated concurrently with a licence of OctaneRender, but according to the Otoy website, if you have a standalone licence of OctaneRender 2.23, you'll already have all the same rendering features.
The trial has been launched in conjunction with Otoy's 'Render the Metaverse' contest, which challenges artists to render panoramic still images for viewing in the Oculus 360 Photos app or ORBX Media Viewer app.
Judges include Oculus CTO John Carmack and comics artist Alex Ross, and there is over $70,000 in prizes up for grabs – including a total cash payout of $35,000 for the overall winning entry.
Read more about OctaneVR on Otoy's website
Tags: AR, download, export, Featured Articles, free, Gear VR, holographic cinema, OctaneRender, OctaneVR, Oculus 360 Photos, Oculus 360 videos, ORBX Media Player, Otoy, production, release date, renderer, Samsung, virtual reality