An early demo video for Nexus DBR: developers Artur Leão, Daniel Santana and Jonathan de Blok's new distributed rendering plugin for 3ds Max. The software, now in alpha, has since been renamed Nyx DBR.
Originally posted on 27 October 2014, when the software was still called Nexus DBR. Updates below.
You can do it! VFX – aka developer Artur Leão – has announced Nexus DBR, a new distributed rendering plugin for 3ds Max with some interesting features. The tool was developed with Daniel Santana and Jonathan de Blok.
Won't tie up 3ds Max, assigns nodes dynamically, and minimises iteration time
First up, Nexus DBR works with an unlimited number of render nodes, and dynamically assigns buckets to available nodes. It works over local and remote networks, or even a mix of the two.
The render runs independently of 3ds Max, meaning that the software can still be used normally. If you update a scene and re-render, the plugin only resends parts of the scene that have changed, speeding up iterations.
Based on a wider framework
The tool is based on the developers' Nexus framework – you can see an early preview here on Vimeo – which can send data between multiple running instances of 3ds Max via TCP/IP sockets.
Updated: According to Artur Leão, the framework itself will also be made available commercially in future, enabling TDs to write their own plugins.
The framework is software-agnostic, enabling users to create tools for other DCC packages, not just Max itself, and a developer licence will permit users to sell plugins commercially.
Pricing and availability
Updated 19 November: Pricing has just been announced for Nexus DBR. A Standard licence will cost €99 (around $125), including up to 10 nodes; a Plus licence will cost €179 ($225), including up to 100 nodes.
A 'node' means any computer on which Nexus DBR is running, whether acting as a workstation or render slave.
According to the You can do it! VFX website, the plugin works with "any commercially available renderer".
Updated 19 November: Artur Leão just posted a rather tantalising little teaser of another product using the Nexus framework: a 3ds Max/After Effects interoperability plugin called Nexus Voltron.
The video (above) shows the timeline being scrubbed in an instance of 3ds Max, and a composition playing backwards and forwards in a linked instance of After Effects.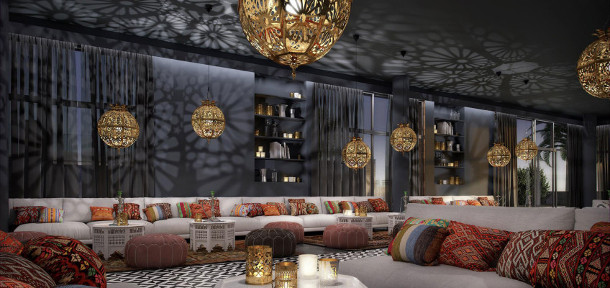 An image rendered with Nyx DBR by Studio Niskota. The software is now available in a limited alpha.
Updated 19 February 2015: Nexus DBR has gone through a change of name, and is now available in alpha. You can do it! VFX is offering 50 seats of the software, now called Nyx DBR, at a 10% early bird discount.
The link above also includes four new videos of Nyx DBR in action, including rendering workflow with Corona and cloud rendering via Microsoft's Azure platform. Nexus Voltron has also been renamed to Nyx Voltron.
Read more about Nyx DBR for 3ds Max on the You can do it! VFX website
Tags: 3ds max, alpha, Artur Leao, Daniel Santana, distributed rendering, Featured Articles, internet, iteration, Jonathan de Blok, live update, local network, Nexus, Nexus DBR, Nexus framework, Nyx DBR, Nyx Voltron, online, plugin, price, re-render, release date, remote network, XML, You can do it! VFX