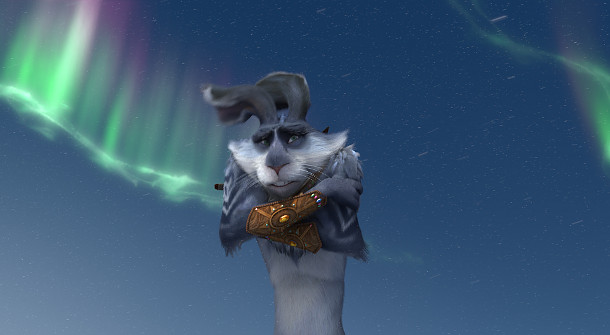 In the run up to the Gnomon School of Visual Effects' Master Classes 2013, the versatile technical director discusses how the role of the TD is evolving over time, and provides his tips for young FX artists.

Alessandro Pepe joined Animal Logic in 2006, serving as lighting TD on Happy Feet, which later won the 2006 Academy Award for Best Animated Feature. In 2007, he moved to London to join Framestore as a rigging TD, working on The Golden Compass, which won the 2007 Academy Award for Best Visual Effects, and The Dark Knight, which was shortlisted the following year.
In 2008, Alessandro moved to LA to join DreamWorks, where he developed systems for creating complex effects on Shrek Forever After, Kung Fu Panda 2, Puss in Boots, Rise of the Guardians and Turbo. He is currently senior FX artist at Gradient FX in Marina del Rey.
Alessandro is one of 14 leading artists from the worlds of games and visual effects recording an exclusive two-hour session for the Gnomon School of Visual Effects' Master Classes 2013, held online from 16–31 December. Each class is offered in a private forum, enabling attendees to participate in discussion with the instructor.
We caught up with Alessandro in the run up to the Master Classes to discuss how the role of the TD has evolved over time, the key trends for the next five years, and his advice to young effects artists.
CG Channel: What you will be covering in your Master Class?
Alessandro Pepe: The class focuses on Maya particle expressions. Particles and volumes are the main tools of any FX artist, and expressions are the most powerful and accurate way to control any aspect of Maya particle's look and motion. I'll show how these techniques are used in production for movies like Kung Fu Panda 2.
As well as explaining the basics, I'll show carefully chosen examples to give the most information possible on this vast topic, and inspire the viewer to keep studying and researching.
CGC: As you say, it's a huge subject. What do you most hope people remember when the class ends?
AP: Remember to save every two minutes! No, just kidding. Never leave everything to the chance. Do your best to achieve precisely what you've in mind.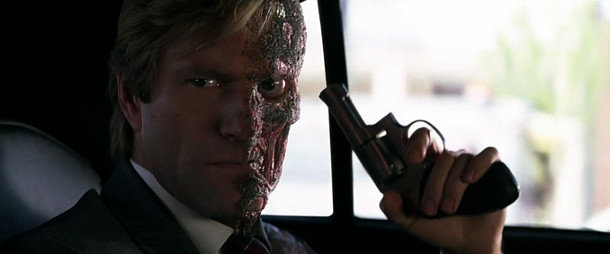 Alessandro developed lighting pipeline tools for The Dark Knight. Although Maya's MEL scripting language is still widely used in production, Python is more versatile, and supported across a range of tools, he notes.
CGC: I assume it's essential for any would-be Maya FX artist to have a good grasp of MEL. How important is it to know other scripting or programming languages, like Python or C++?
AP: I consider the knowledge of a scripting language almost indispensable for any FX artist. MEL is still my favourite when it comes to Maya – probably because I've used it for almost 15 years – but Python is now becoming pretty much the standard, because every core production tool (Maya, Houdini, Nuke) now provides a Python API. Furthermore, it's very versatile and is used even for standalone pipeline apps. The downside of Python is that it's not very fast. When it comes to speed, C++ is the best choice, even if a bit more complicated.
CGC: How valuable is it for a would-be FX artist to be familiar with tools other than Maya?
AP: Very important. Maya is no longer the only tool out there for creating FX. Houdini is definitely emerging because of its impressive procedural capabilities. RealFlow and Naiad are super-powerful for simulations. And 3D camera-tracking packages, like boujou or mocha Pro, are amazing tools as well. Being able to switch between different tools is essential to be competitive today in this industry.
CGC: And how important is it to be familiar with compositing software? Does knowing how your effects will be composited into a shot change the way you set up simulations?
AP: Some studios ask the FX artist to create a rough comp before delivering it to the comp/lighting department. In others, the FX artist is required only to generate the passes and someone else will be in charge of putting the FX together. It depends on the type of effects, too. In general, the tendency is to have the FX artist render and comp the whole thing when the FX is non-geometrical (fire, smoke, explosions, volumetrics and so on).
But knowing how to comp is definitely a big plus when it comes to getting hired. And, in my opinion, comping is as important for an FX artist as knowing how to simulate because very often the 'comp solution' is equally appealing but way cheaper and faster [than a full 3D simulation].
Knowing the way an effect is composited doesn't affect the simulation, but definitely affects other aspects of workflow, like deciding whether to set up additional render passes or generate data for deep compositing.

Alessandro's 2013 demo reel. Over the course of his career, he has worked in all fields of technical direction, including lighting, rigging, pipeline development and FX: a generalist mindset that has served him well.
CGC: Not many people have been lighting, rigging and FX TDs. How hard is it to move between fields?
AP: Actually, I never thought about that. I've had the luck of covering different roles because I come from a generalist position: I started as modeller and animator. Plus, I've always been interested in proceduralism and coding applied to motion in general.
When I started my career, there were way fewer artists in the industry, and you had to be very specialised. Today, specialisation is still critical, but the rule is to know as much as possible. Once you can cover more than one role, it's quite easy to move between disciplines if the company allows it.
CGC: What do you think will be the key trends in the next five years?
AP: A lot of Python, a greater focus on new technologies to produce realistic water simulations, deep compositing and 3D printing!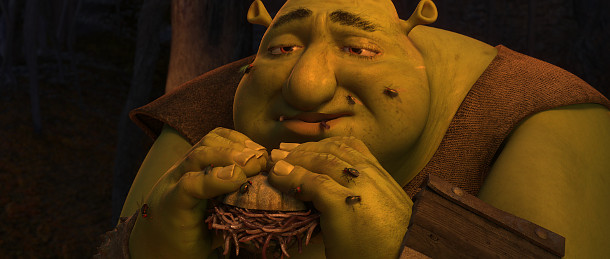 If you don't know how a simulation should work, ask your colleagues – or at least Google it, advises Alsessandro. It's far easier to swallow your pride than this sandwich from Shrek Forever After!
CGC: What's the most common mistake you see young effects artists making?
AP: The biggest mistake is not asking questions. The second biggest is not having patience.
CGC: So what are the most important qualities an FX artist should have?
AP: Stubbornness, curiosity, and being humble. When you realise you don't know how something works – even if it's not FX-related – open Google and study. Another critical quality is to be able to plan your work, even with really tight deadlines.
CGC: What's the most valuable piece of career advice you've been given yourself?
AP: It was when I worked at DreamWorks Animation. I used to be more productive on challenging tasks, and slower on boring, easier tasks. Mistake! Be faster on easier tasks. Get the boring stuff of the way so you can focus on the cool stuff.
Register for the Gnomon School of Visual Effects' Master Classes 2013 ($295 for all 14 classes)
Full disclosure: CG Channel is owned by the Gnomon School of Visual Effects.
Tags: advice, Alessandro Pepe, Animal Logic, animation, career advice, Dreamworks, Framestore, Gnomon, Gnomon School of Visual Effects, Gradient Effects, interview, key skills, Master Classes 2013, Maya, MEL, particle expressions, Python, Q&A, scripting, simulation, TD, technical director, tips, vfx, visual effects