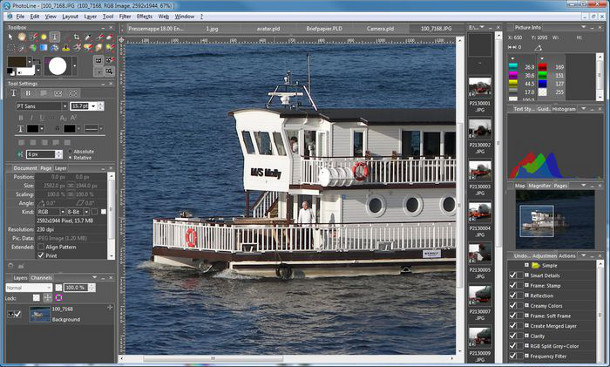 The background colour of the UI can now be adjusted to a more professional-looking dark grey in PhotoLine 18. The affordable image editor also gains a lossless Distort tool and new hue and brush-editing options.
Computerinsel has released PhotoLine 18, the latest update to the sub-$100 image-editing tool that some fans claim is a serious alternative to Photoshop.
New features this time out include a lossless grid-based Distort tool, a new Hue editor, extra brush settings, and support for Union, Intersection, Difference and Exclusion operations when editing vector shapes.
Vector layers also now support a colour depth of 32-bits-per-channel, and there are a lot of smaller updates and UI changes, which you can read about via the link below.
Photoline 18 is available now for Windows and Mac OS X, price €59 (around $80).
Read a full list of features in PhotoLine 18
Tags: affordable, cheap, Computerinsel, image editing, image editor, low-cost, new features, PhotoLine, PhotoLine 18, Photoshop, raster, vector