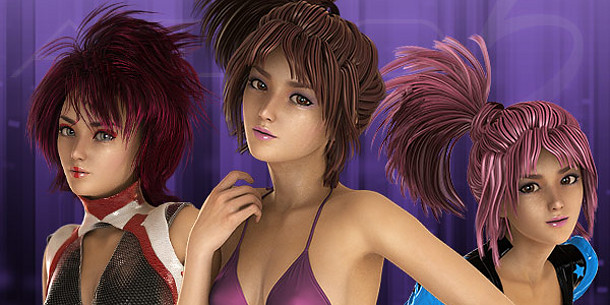 DAZ 3D has released Aiko 5, the latest of its stock figures to be made natively compatible with the new Genesis system introduced in DAZ Studio 4, following the release of Victoria 5 and Michael 5 last year.
The formerly anime-inspired figure's new, more realistic look has divided opinions on DAZ's forum, with one user commenting: "[She looks] more like a cross between Aiko 4 and Stephanie 5 as an ingenue cosplayer."
Pricing for Aiko 5 starts at $39.95 for the base model and textures, rising to $99.95 for the Pro bundle. All three editions are currently available at a temporary 30% discount.
Visit the Aiko 5 product website
Tags: Aiko, Aiko 5, anime, character, DAZ, DAZ Studio, figure, Genesis, Michael, Victoria