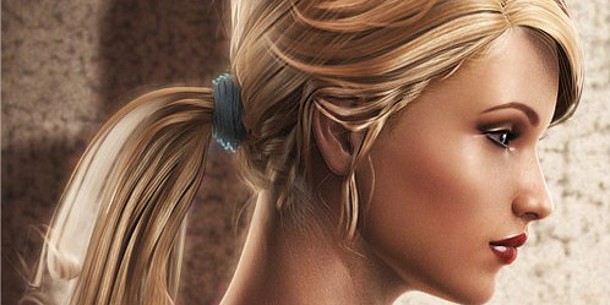 Victoria 5: one component of DAZ 3D's new Photoshop-focused 3D Model Pro Suite.
DAZ 3D has followed up its free software deal, which saw the company give away copies of its software worth over $150 million in an effort to expand its user base, with a new product bundle aimed at Photoshop pros.
The new 3D Model Pro Suite, which has an MSRP of $199, comprises the Victoria 5 Pro Bundle – the company's most popular stock character – its Genesis Starter Bundle and Ethnicity for Genesis Bundle.
According to DAZ CEO James Thornton, the Pro Suite "includes everything needed to get Victoria 5, the most widely used female 3D model, into images created using Adobe Photoshop software".
Obviously, there's nothing new about the bundle: it's simply a new way to repackage existing content. But the marketing spin is interesting. The official news release comes with a suitably vague-but-affirmative quote from Photoshop product manager Zorana Gee.
DAZ says that it has added 200,000 new users for its DAZ Studio Pro software over the course of the giveaway. The promotion has now been extended until 31 March.
Read a full contents list for the 3D Model Pro Suite
Read our interview with DAZ about the thinking behind its free software giveaway
Tags: 3D Model Pro Suite, bundle, DAZ 3D, Ethnicity, free, Genesis, giveaway, Photoshop, professional, Victoria 5