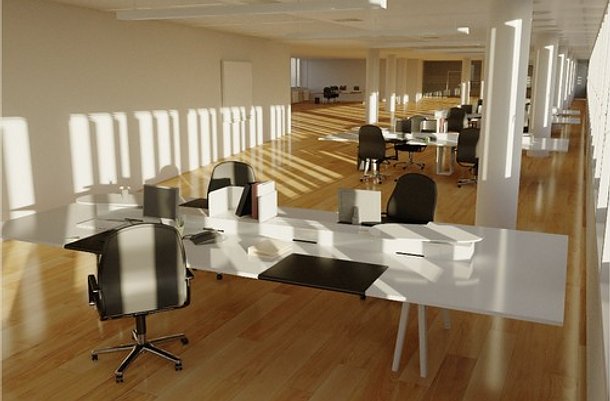 As we posted yesterday, Autodesk has made the GPU-accelerated iray renderer available to 3ds Max users via its latest Advantage Pack. The update is free to 3ds Max Subscription customers.
iray developer mental images has just supplied some more details about the release, including some interesting speed comparisons.
The company claims that GPUs based on the Fermi architecture – developed by mental images' parent company, Nvidia – delivers over five times the performance of a typical quad-core CPU for iray rendering.
The raw figures are certainly impressive – but will they translate into an equivalent speed boost in real-world production? Expect more debate on this one as users try out the technology for themselves.
More details below.
PRESS RELEASE (Excerpts)
"Our objective in incorporating mental images's iray rendering technology with Autodesk 3ds Max and 3ds Max Design is to make it easier for design professionals to create realistic images in a fraction of the time," said Ken Pimentel, director of Visual Communication Solutions at Autodesk. "Artists and designers can now focus more on their creative vision without having to spend time on elaborate render settings."
iray rendering technology balances ease-of-use and scene setup with a higher quality final frame output. A highly productive workflow is achieved by enabling artists to more accurately simulate their creations with "push button" rendering. Only a small number of intuitive settings are required to bring about the lifelike appearance more quickly, using materials and lighting that relate to the physical world. During final rendering, iray rendering technology progressively refines the image until a desired level of quality is reached, giving the artist faster insight into the appearance of the final result with full control over the time it takes to render. iray rendering technology leverages NVIDIA GPUs to deliver unbelievably fast photorealism.
"iray technology has radically changed our production workflow. We are able to create the highest quality images and receive immediate feedback in just a few seconds when using iray with NVIDIA GPUs," said Dionissios Tsangaropoulos, CEO of Delta Tracing. "In addition, fewer settings to test mean more time can be spent on the actual creative process, and all without compromising the production of our ultra-realistic images. This is truly a rendering revolution."
iray technology supports the Autodesk Materials set, IES light profiles and seamlessly enables a designated object to become a light emitting entity with texture support. This helps ease the set up times for complex lighting scenarios within the scene. iray technology automatically uses all valid processors within a system, with NVIDIA GPUs based on the NVIDIA Fermi architecture delivering over 5x* the performance of a typical quad-core CPU for iray rendering.
"The incorporation of iray into 3ds Max and 3ds Max Design represents a milestone in our cooperation with Autodesk and marks the beginning of a new era in visualization," said Rolf Herken, CEO and CTO, mental images. "Thanks to ten years of fundamental algorithm research, world-class engineering and the unprecedented high performance computing capabilities of the GPU, rendering a truly photorealistic image has now become as easy as taking a picture."
*As measured using a Quadro 5000 or Tesla C2050 vs. an Intel Xeon X5570 CPU.
Tags: 3ds max, Advantage Pack, autodesk, GPU-accelerated, iray, mental images, renderer