Wednesday, August 23rd, 2023

Posted by Jim Thacker
Boris FX acquires SynthEyes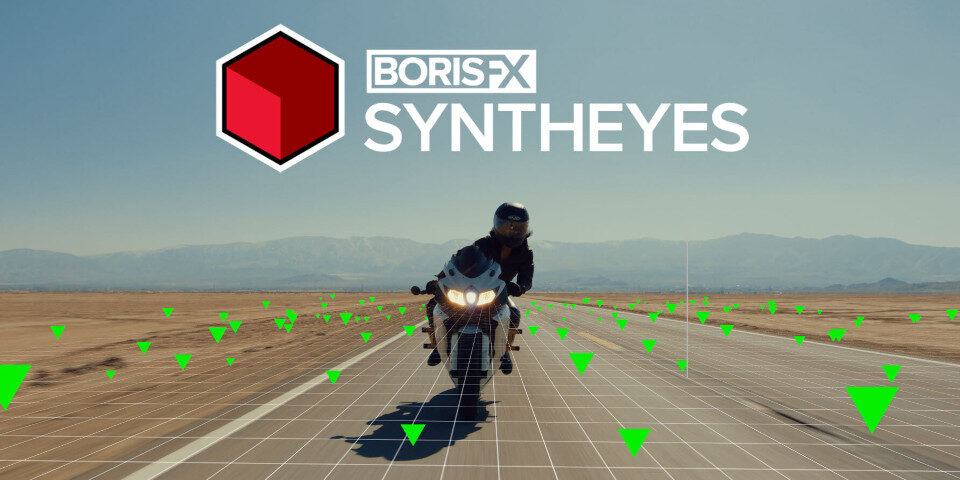 Boris FX has acquired 3D tracking software SynthEyes, along with its original developer Andersson Technologies.
Andersson Technologies founder Russ Andersson will continue to lead the combined development team.
Boris FX will now take over sales of SynthEyes, and aims to "leverage the 3D technology across its product brands", which include VFX plugin collections Sapphire and Continuum and roto and paint tool Silhouette.
A powerful, affordable 3D object and camera tracking application
First released two decades ago by computer vision and robotics researcher Dr. Russell Andersson, SynthEyes quickly became adopted in VFX pipelines for its combination of speed, accuracy and affordability.
Movies and broadcast series that SynthEyes has been used on include Black Panther, Guardians of the Galaxy, Foundation, Stranger Things and Game of Thrones.
The standalone 3D tracking application enables artists to perform 3D set extensions, place CG characters into scenes, and animate them using motion capture.
It can handle a wide range of shot types, including stereoscopic and 360-degree virtual reality, and exports to most major 3D and compositing applications.
Underlying technology to be 'leveraged' across other Boris FX products
SynthEyes becomes Boris FX's latest acquisition, following VFX and motion graphics plugin collection Sapphire, roto and paint tool Silhouette and, most recently, audio plugins CrumplePop.
The firm now plans to "leverage the 3D technology" across its other brands, as it has done with Mocha, the planar tracking technology it bought in 2014, and which is now integrated throughout Boris FX products.
Russ Andersson will "remain in his leadership role" across a new combined development team.
"I'm excited to start this new chapter," he commented. "Many of our artists already rely on Boris FX products to help tackle both visible and invisible visual effects."
No changes to price or licence conditions announced
Boris FX's announcement doesn't mention any changes to pricing or licensing, although it describes the price of SynthEyes as "starting at $499 for a permanent licence".
That's actually the price of the Pro edition, so we've contacted the firm to ask whether the lower-priced Intro edition will remain available, and will update if we hear back.
Updated 28 August 2023: Boris FX told us that they couldn't comment on future plans, but that pricing and licensing are "staying the same for the time being."
Price and system requirements
SynthEyes is available for Windows, Linux and macOS. The current stable release is SynthEyes 2304.
The software is avaialable as perpetual and temporary licences. Find a full list of prices here.

Read Boris FX's announcement that it has acquired SynthEyes
Read more about SynthEyes on the Andersson Technologies website