Originally posted on 20 August 2021. Scroll down for news of the completion of the deal.
Adobe is to acquire cloud-based video collaboration platform Frame.io for $1.275 billion. The deal, which is still subject to regulatory approval, is expected to close in the fourth quarter of 2021.
Frame.io co-founders Emery Wells and John Traver will join Adobe's Creative Cloud team.
The acquisition will lead to tighter integration of Frame.io with Adobe software, particularly Premiere Pro, although it will "continue to invest" in integrations for rival tools.
From in-house toolset to million-user collaboration platform in under a decade
Since its foundation in 2014, Frame.io has become one of the key players in the post-production market, providing a cloud-based platform for collaboration and shot review in video production.
Launched in-house at Katabatic Digital, its co-founders' boutique post-production studio, Frame.io quickly attracted investment from venture capital firms, beginning with Accel in 2015.
The platform has now grown to over a million users, including Vice, Netflix, Buzzfeed and Adobe itself, which has "long used" it in producing videos for its website, social media and events.
Fuelled by an 'explosive growth' in the video production market
In a blog post, CEO Emery Wells describes Frame.io as a "product built with a deep appreciation for the needs of video professionals, born out of our own experiences".
As well as Frame.io's own qualities – it is described by Adobe as "secure and elegant" – Wells attributes the platform's success partly to an "explosive growth" in video.
"The barrier to entry for video creators has plummeted, while demand for video has skyrocketed," he wrote.
"Blockbuster entertainers can barely keep up with the insatiable need for streaming content; meanwhile, new businesses … are harnessing video as the ubiquitous method to inspire audiences and share information."
Tighter integration with Adobe's Creative Cloud tools planned
If completed, the acquisition is expected to lead to tighter integration of Frame.io into Adobe's Creative Cloud tools, including Premiere Pro, After Effects and Photoshop.
According to Wells, the aim is to make Premiere Pro "the world's most collaborative video editing platform".
In a blog post, Adobe chief product officer Scott Belsky pitched Frame.io as a video counterpart to Adobe's own collaboration tools for still images, like Creative Cloud Libraries and Cloud Documents.
"The addition of Frame.io enables us to provide cloud-first collaboration for video," he wrote.
"Longer term, we have ambitious plans to bring advanced collaboration and groundbreaking technology, including expanded use of artificial intelligence, to video production."
Continued support for non-Adobe tools within Frame.io
Until the transaction closes, which is expected to be in the fourth financial quarter of 2021, no changes are expected to Frame.io's services or prices.
In the longer term, Wells says that Frame.io will continue its "commitment to invest in other partner integrations", including those for applications that compete with Adobe's own software.
Frame.io currently provides integrations for a wide range of creative and collaboration tools, including Final Cut Pro, Media Composer and DaVinci Resolve.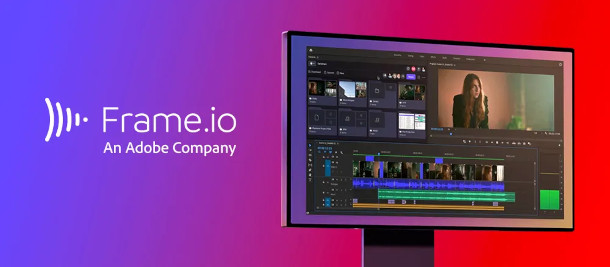 Updated 8 October 2021: Adobe has completed the acquisition, making Frame.io an Adobe company.
Emery Wells will continue to lead the Frame.io team, reporting to Adobe chief product officer and executive vice president for Creative Cloud Scott Belsky.
Pricing and system requirements
As a cloud-based service, Frame.io can be accessed from supported web browsers, which include Chrome, Firefox and Safari. Not all of its features work with mobile browsers.
The platform is subscription-based, with free accounts providing access for two users on up to two projects.
Paid subscriptions support for more users and an unlimited number of projects, plus more advanced features, with Pro plans costing $15/user/month and Team plans costing $25/user/month.

Read Adobe's blog post on its acquisition of Frame.io
Read Frame.io's blog post on the acquisition
Tags: acquisition, Adobe, After Effects, Avid Media Composer, browser based, buyout, closing date, collaboration, DaVinci Resolve, Emery Wells, Final Cut Pro, Frame.io, John Traver, Media Composer, Photoshop, Premiere Pro, price, sale price, Scott Belsky, shot review. project management, system requirements, video editing, video production