Wednesday, September 27th, 2017

Posted by Jim Thacker
Pilgway releases 3D-Coat 4.8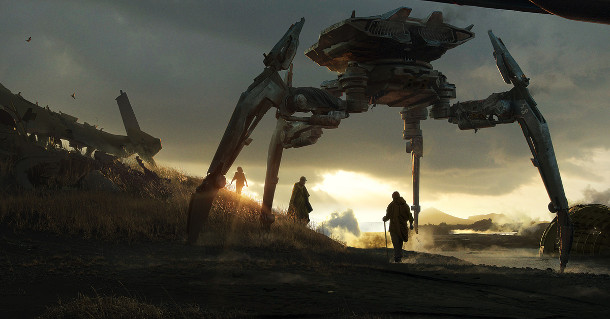 A personal image created using 3D-Coat by concept artist Sergey Grechanyuk. Pilgway has just released 3D-Coat 4.8, the latest version of the voxel sculpting, retopology and painting software.

Originally posted on 20 September 2017. Scroll down for news of the commercial release.
Pilgway has released 3D-Coat 4.8, the next update to its voxel sculpting, retopology and painting software, as a public beta.
The release extends 3D-Coat's Smart Materials system, adds support for rendering 3D-Coat scenes in RenderMan, and updates the software's user interface, including better support for HiDPI displays.
Smarter Smart Materials
Most of the key changes in 3D-Coat 4.8 affect Smart Materials, the software's toolset for creating and painting physically based materials.
Smart Materials can now be attached to layers, and come with a usage history, making them easier to manage. Materials are also resampled when the resolution of textures attached to them is changed.
It is also now possible to attach a fixed bump map to Smart Materials, rather than the scale of the bump mapping effect depending on the user's brush settings.
Under the hood, the software's curvature calculation algorithm has been updated, which Pilgway describes as "crucial for Smart Materials to [look] realistic".
New 3D primitives for retopology work, support for RenderMan
Other new features include new 3D primitives, including a cube, cylinder, torus and spiral, in the software's retopology toolset, described as bringing 3D-Coat "closer and closer to low-poly modelling".
Users can also now render scenes in RenderMan, rather than relying on 3D-Coat's built-in render engine for previews: the first result of Pilgway's poll of 3D-Coat users earlier this year.
Updated user interface
3D-Coat's user interface has also been updated, enabling fonts and UI elements to scale better to 4K monitors, and introducing a new layout for folders.
There are also a number of smaller changes and bugfixes: you can find a full list in the release notes.

Updated 27 September 2017: 3D-Coat 4.8 is now shipping. Pilgway is offering a launch discount of $100 on the standard prices listed below until 10 October 2017.
Pricing and availability
3D-Coat 4.8 is available for Windows Vista and above, Linux and Mac OS X 10.7 and above. A commercial node-locked licence has an MSRP of $379 and a floating licence an MSRP of $568, excluding tax.

Read a full list of features in 3D-Coat 4.8 on Pilgway's website
Download the public beta of 3D-Coat 4.8 from Pilgway's forum