Monday, August 1st, 2011

Posted by Jim Thacker
Siggraph 2011: Luxion to preview KeyShot 3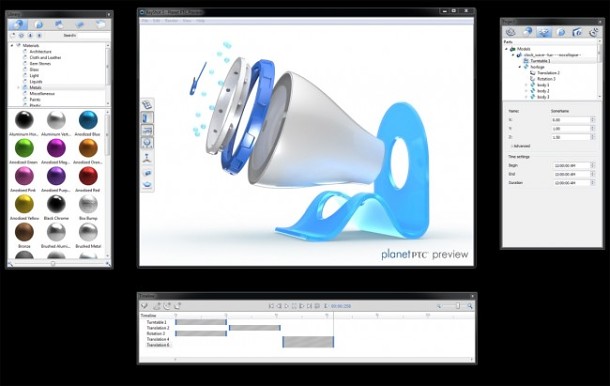 The updated KeyShot 3 user interface. Note the new animation timeline.
Luxion is to preview KeyShot 3, the next full release of its real-time renderer, at Siggraph next week.
Already a very capable stills renderer, KeyShot 3 adds support for creating and playing back technical and camera animation via a new add-on module. The UI has also been overhauled.
According the Luxion mailing list:
"We will preview KeyShot 3, the first realtime rendering application that now allows you to create, edit, and play back animations directly in the raytraced environment. In addition, we will show:
Revolutionary animation system that allows anyone to create high-quality part and camera animations
All new user interface and improved workflow
FBX animation and playback"
A separate post on the KeyShot blog fleshes out the feature list, and confirms the price will remain unchanged at $995 for the standard edition of the software.
Previously known as HyperShot, KeyShot is widely used in the automotive and technical visualisation markets. We'll update if more information is released at the show.
Updated 9 August: We've now received the official KeyShot 3 press release. It doesn't add a lot more detail, but the new KeyShot 3 product page is now live via the link below.
Visit the KeyShot 3 product page