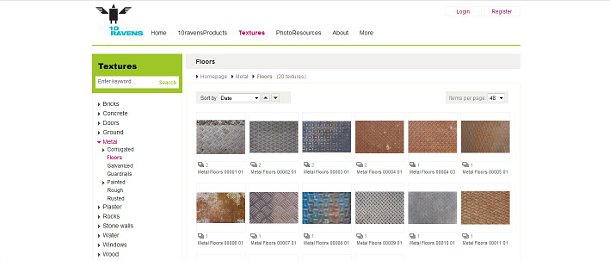 Online asset library 10 Ravens is offering registered users the chance to download up to 30MB of free textures and reference images daily. The site, which is targeted primarily at visualisation professionals, also sells commercial models, HDRIs and entourage content.
Textures are divided into standard categories, including wood, metal and concrete, and are supplied at a range of resolutions. Size and quality look good, although as far as we could see, bump maps are not provided. [Update: according to 10 Ravens, these are coming in a future revision of the website.]
The site's collection of photo resources offers a more eclectic selection of images, with files currently divided into categories for vehicles, military hardware, caves and… er, dustbins.
Tags: 10 Ravens, free images, free textures