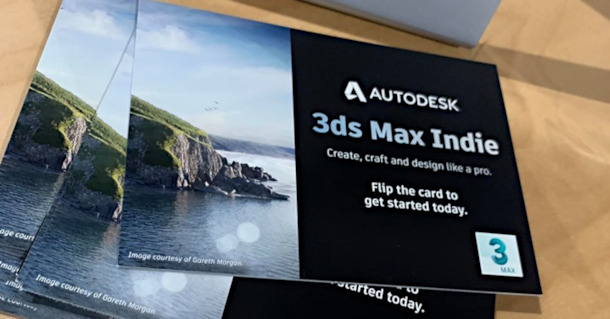 Autodesk has launched 3ds Max Indie and Maya Indie, new $250/year subscriptions for the 3D applications available to artists earning under $100,000/year in revenue.
The subscriptions are described as making "the same industry-standard product used by professional studios [available] at a price point accessible to those who are just starting out".
Use the full version of 3ds Max or Maya for $250/year, providing you live in selected Western countries
Both the 3ds Max Indie and Maya Indie programs give users access to full versions of the software, not cut-down versions like Maya LT, but are capped at one licence per user or per organisation.
The pricing, which is only available in selected Western countries, is described as a "limited-time offer".
In a post on the Stack Facebook group, Chip Weatherman, Autodesk's chief product owner for 3ds Max, describes the Indie deals as a "pilot program".
Autodesk is now considering whether to extend the offer or roll it out to other territories.
Pricing and system requirements
3ds Max Indie is available for Windows 7+. Maya Indie is available for Windows 7 and 10, RHEL/CentOS 7.3 and 7.5 Linux and Mac OS X 10.11+.
Licences are available on a rental-only basis to users in Australia, Canada, New Zealand, the UK and the US earning under USD $100,000/year, with subscriptions costing around $250/year.
The exact figure varies from country to country: in the UK, it's currently just over £275/year.
As with all Autodesk products, subscriptions renew automatically by default: in this case, at the full 3ds Max and Maya subscription pricing of $1,545/year.
In the small print on each offer page, Autodesk advises anyone who doesn't want to end up paying full price after a year to cancel subscription renewal immediately after subscribing.

Visit the 3ds Max Indie offer page
Visit the Maya Indie offer page
Tags: $250/year, 3ds max, 3ds Max Indie, autodesk, conditions, freelancer, indie artist, indie pricing, Maya, Maya Indie, offer, pilot program, price, restrictions, subscription, system requirements