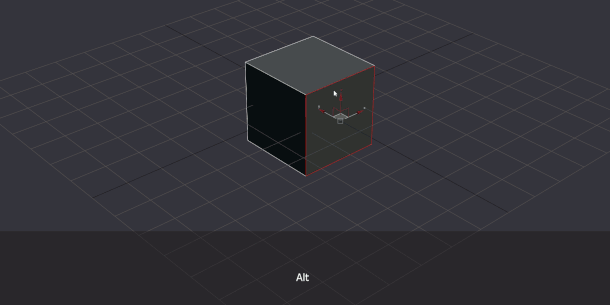 Starbreeze Studios senior weapons artist Maxi Vazquez has released Maxviz's Interactive Tools, a set of 18 free scripts for 3ds Max designed to improve productivity during modelling.
The tools make it possible to perform common operations like adding 3D primitives and chamfering, bevelling or aligning meshes using only hotkeys and mouse button presses.
Speed up common modelling operations… or fix 'fucked meshes'
Vazquez decribes the scripts as a "collection of intuitive, context-sensitive tools [that] rely on mouse movement plus modifier keys … without the need to use the UI or the dialogs".
They make it possible to perform modelling operations like chamfering, bevelling or assigning Shell modifiers to geometry without using 3ds Max's interface, using hotkeys to control common options.
A further set of scripts makes it possible to add common 3D primitives – including planes, boxes, cylinders and poly spheres – using hotkeys to control size, segmentation and placement.
There is also a set of 'smart macros' that perform sequences of 3ds Max operations, including the gloriously named 'Fix Fucked Meshes', which runs the Turn To Mesh and Turn To Poly modifiers, then Reset XForm.
System requirements and availability
Maxviz's Interactive Tools are available via Maxi Vazquez's Gumroad store. Enter a figure of $0 to download them free, or choose to make a voluntary donation.
The scripts were developed in 3ds Max 2015, although they should work in newer versions. A few rely on third-party 3ds Max plugins.
Vazquez also has a similar collection of Smart Scripts for Maya, which are designed to streamline common modelling operations in Maya 2016.5 and above.

See demos of Maxviz's Interactive Tools in Maxi Vazquez's ArtStation gallery
(Includes download link)
Read the online documentation for Maxviz's Interactive Tools
Tags: 3ds max, add-on, align, bevel, chamfer, download, fix fucked meshes, fix meshes, free, macro, Maxi Vazquez, Maxviz's Interactive Max Tools, Maya, plugin, primitive, script, smart macro. modeling, Smart Scripts, snap, Starbreeze Studios, symmetry, system requirements