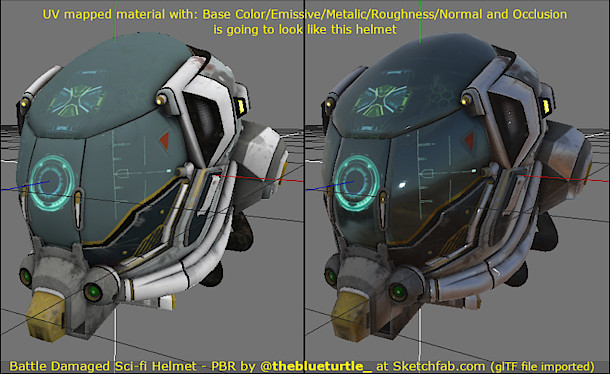 The Wings 3D development team have released Wings 3D 2.2.1, a sizeable update to the veteran open-source subdivision modelling tool, adding support for PBR materials and a new Booleans system.
The release is currently available as an experimental developer build.
A long-established open-source subdivision surface modeller
One of the longest-established open-source 3D tools, Wings 3D has been in development since 2001, and is still being worked on by original coders Björn Gustavsson and Dan Gudmundsson.
A streamlined subdivision modeler with an automated UV mapping system and basic support for lights and materials, Wings 3D built up a devoted following, particularly among games modders.
Although its user community is now dwarfed by that of Blender, the software has been updated steadily over the years, and still sees around 10,000 downloads per month.
New in Wings 3D 2.2.1: PBR materials, new Boolean system, more import and export options
To that, the latest update adds two significant new features: PBR shading and Boolean modelling.
The former supports a standard roughness-metallic workflow, and comes with some simple built-in tools to generate one texture map type from another.
The latter is described as an experimental feature, and does not currently support coplanar faces.
Other changes include the option to import files in PLY format, plus support for normals when exporting in Collada format, and vertex colours when exporting in glTF format.
Availability and system requirements
Wings 3D 2.2.1 is available for Windows 7+, Ubuntu 14.04 Linux and macOS 10.12+ under a BSD licence. It is currently an experimental release: the latest stable build is 2.1.7.
Read a full list of new features in Wings 3D 2.2.1
Download Wings 3D from the product website
Tags: 3D modeling, Boolean, Collada, free, glTF, lighting, materials, modeling, new features, open source, PBR, PLY, shading, subdivision surface, system requirements, UV, Wings 3D, Wings 3D 2.2, Wings 3D 2.2.1