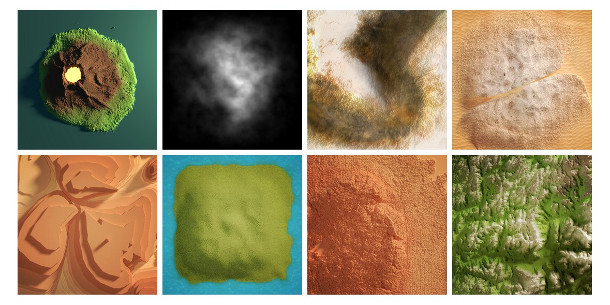 Indie game developer Daniel Sohlman has launched Depthfields, a free online library of heightmaps.
The maps are divided into categories including mountains, islands, terrain and real-world locations, and are searchable by tags. Most are shown with false-colour previews. Resolutions vary, but are typically 1K or 2K.
As well as landscapes, Depthfields includes heightmaps for other objects: the site currently includes maps for bricks, tiles, abstract patterns, and even a human ear.
At the minute, there are over 100 heightmaps in Depthfields' library, but the figure is rapidly increasing, so it's worth checking back on the site.

Download free heightmaps from Depthfields
(No registration required)
Tags: Daniel Sohlman, Depthfields, download, free, heigtmaps, landscape, resolution, terrain