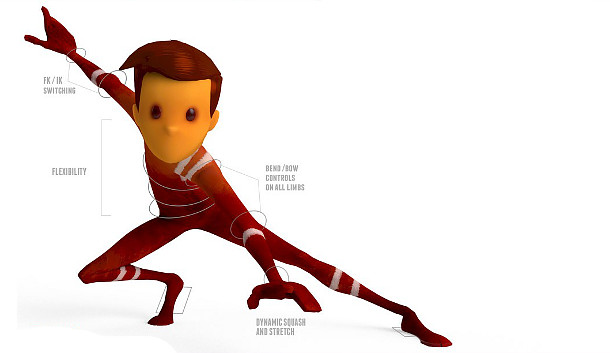 Online animation school Animation Mentor has released Stewart, a free Maya character rig.
Intended for educational use, Stewart is a toon-style rig, including standard features such as dynamic squash and stretch, FK/IK stretching, and bend/bow controls on the limbs.
You'll have to register to download the file, and sign up to a fairly lengthy list of T&Cs – including, not surprisingly, the guarantee that you won't use it in assignments for rival animation schools.
Stewart is available for Maya 2013 and above, and is licensed for non-commercial work only.
Download Stewart from the Animation Mentor website
Tags: animation, Animation Mentor, cartoon, character rig, FK/IK, free, Maya, rig, squash and stretch, Stewart, toon