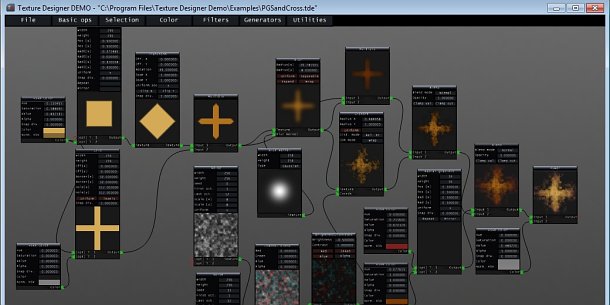 Crage Games has released Texture Designer, a new node-based image editor designed for rapid workflow.
According to the developer's webpage, the application features over 40 node types – including, as far as we can see, most of the standard ones you'd expect in an application of this type.
As a first release from a one-person developer, we wouldn't expect miracles, but at just €50 (around $70), the price is less than a general-purpose app like Genetica, let alone a specialist tool like Substance Designer.
A free demo (fully functional, but limited to an output resolution of 256×256 pixels) is available via the link below.
Read (a little) more about Texture Designer on the Crage Games site
Tags: €50, basic, cheap, Crage Games, easy to use, node-based, simple, Texture Designer, texture editor