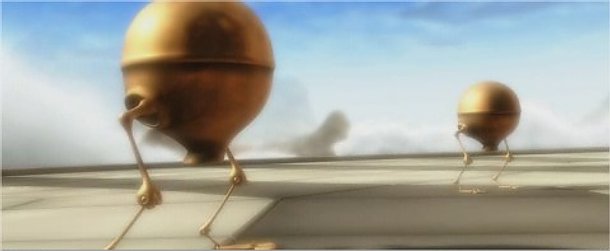 Andy Murdock has released his 3ds Max rigging and character animation plug-in, Automatron, for free.
The toolset, which works with 3ds Max 8 and above, was developed for use on Murdock's own 2002 short, LOR: Lots of Robots, which features a number of strange, biologically inspired (and beautifully animated) automata.
Despite a love-it-or-loathe-it interface and being restricted to a biped rig, Automatron scored a perfect 10 out of 10 in 3D World magazine on its release.
Sadly, according to Murdock, who has been working on a free version since 2008, "once a crack showed up on the torrent forums, sales dropped below where it was not profitable to keep working on the commercial version".
The free version was finally released on Christmas day.
View LOR: Lots of Robots on YouTube

View LOR: Lots of Robots on Andy Murdock's site (higher quality)
Tags: 3ds max, Andy Murdock, Automatron, Character Animation, free, plug-in, rigging