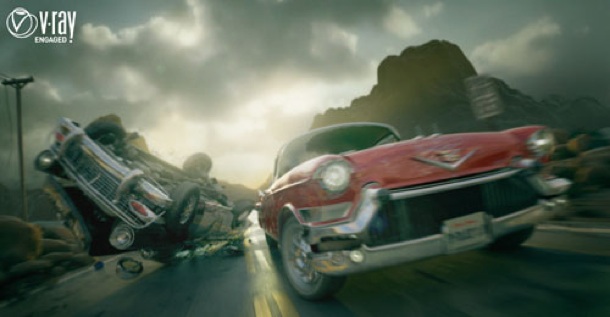 Our friends over at 3D World magazine are running two competitions that should be of interest to anyone who uses Autodesk software.
The first contest asks users to submit any piece of artwork worthy of being showcased at the company's London 3December user event, where the winner will be announced. There is no restriction on format or subject matter, although it shouldn't contain any very risque content, and should be created at least in part with Autodesk software.
The lucky winner will receive a copy of either the 3ds Max or Maya version of the Autodesk Creation Suite 2011, as sold for $4,995.
The second contest simply asks people to submit any piece of artwork that hasn't previously received an award, created in any software package, on any theme.
This time, the prize is Chaos Group's 'three in one' bundle, comprising V-Ray, V-Ray RT for 3ds Max and Pdplayer, and worth $1,260.
Well worth a look if you've got some new portfolio work you're pleased with.
Enter the 3D World Entertainment Creation Suite contest (deadline: 19 November)
Enter the 3D World V-Ray bundle contest (deadline: 11 December)
Tags: 3D World, Autodesk Creation Suite, competition, contest, V-Ray, win