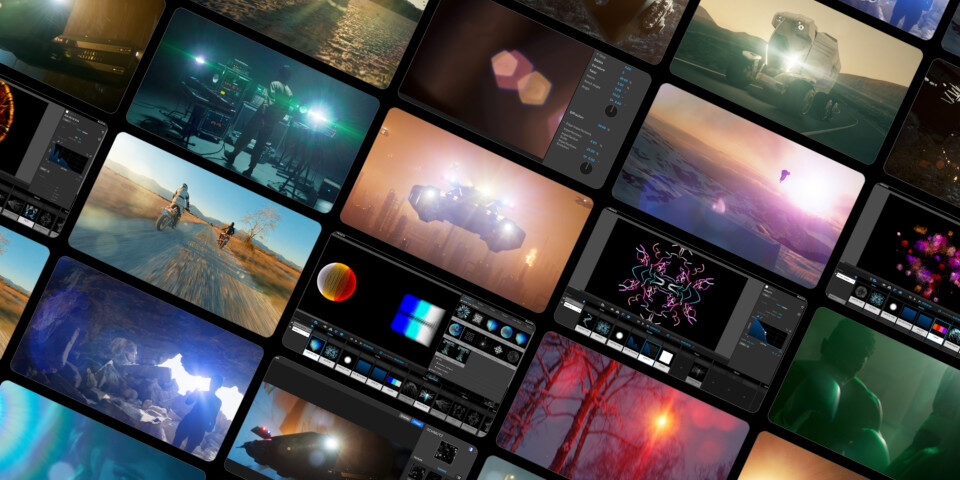 Originally posted on 10 November 2022, and updated with details of Magic Bullet 2023.1.
Maxon has released its 2023.1 updates to its Red Giant collection of effects plugins, with new versions of several of the individual products, including Trapcode 2023.1 and VFX 2023.1.
The VFX suite's Real Lens Flare plugin gets its "first full launch", adding new Schmutz and Diffraction controls, while Trapcode's Particular plugin gets UI and workflow improvements.
Updated 8 December 2022: Maxon has now also released Magic Bullet 2023.1, the latest version of the colour correction tools, updating the tools in the Looks plugin to "fully support" ACES mode.
The other products in the suite, PluralEyes and Universe, don't get updates this time round.
Trapcode 2023.1
Trapcode, Maxon's motion graphics and VFX plugins for After Effects, gets UI and workflow updates to Particular, its plugin for creating organic particle effects.
The Curve and Color Gradient interfaces have been redesigned in line with Cinema 4D. Users can now save curve and gradient presets for reuse, and workflow with the Curve Pencil tool has been improved.
In addition, there are four new Form behavior Emitter block presets in Particular Designer.
Read a full list of changes in Trapcode 2023.1 in the online release notes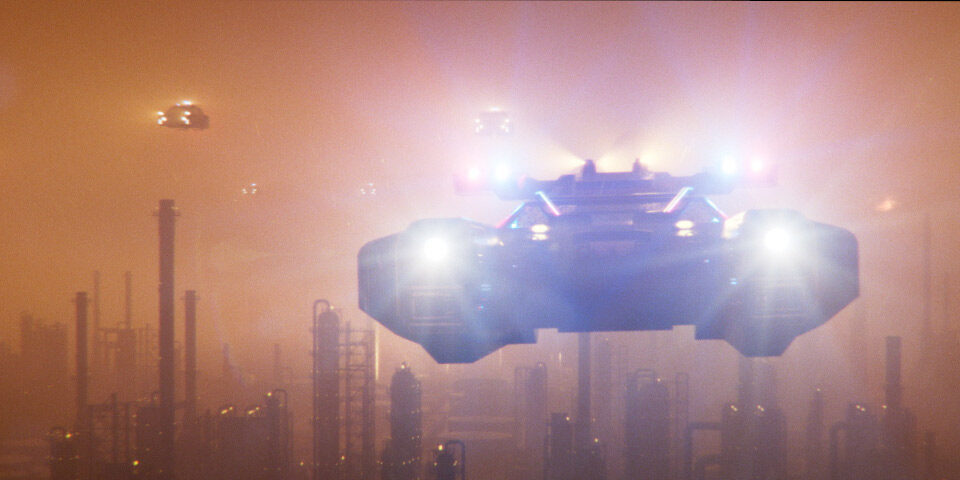 VFX 2023.1
VFX, Maxon's After Effects plugins for common visual effects tasks like chroma keying, camera tracking, blemish removal and precomposing gets two new features in its Real Lens Flares plugin.
Schmutz adds the effect of light sparkling off dust and grime on the camera lens, while Diffraction softens lens flares and adds a subtle ripple to their apperance.
There are also "dozens" of new presets and base lens prescriptions.
Read a full list of changes in VFX 2023.1 in the online release notes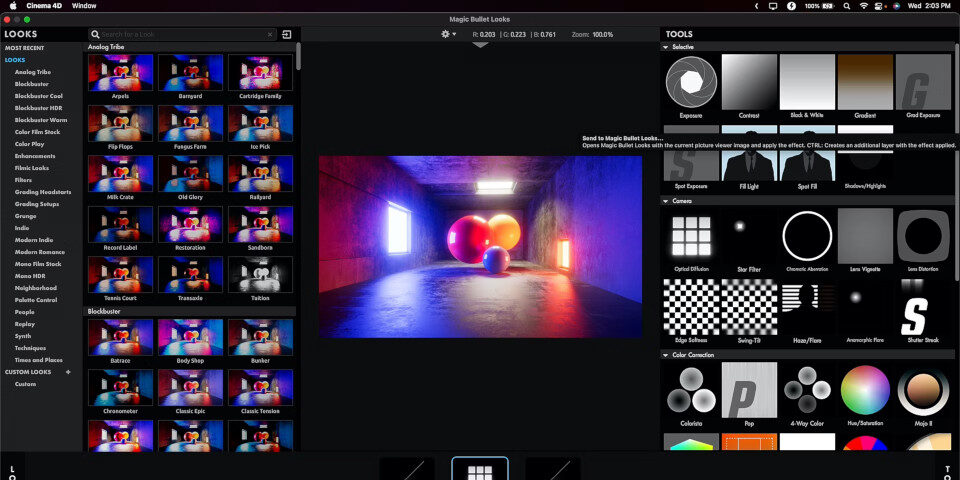 Magic Bullet 2023.1
Two of the plugins in Magic Bullet, Maxon's set of colour correction and looks plugins, get updates.
All of the tools in the Looks plugin now "fully support" the new ACES mode introduced in version 16.0 earlier this year, while Denoiser has been "optimised for GPUs".
Read a full list of changes in Magic Bullet 2023.1 in the online release notes
Pricing and availability
The Red Giant 2023.1 plugins are available for Windows and macOS, and are compatible with After Effects 2019+. Individual products are compatible with other host applications, including DaVinci Resolve.
All of the products are rental-only, and are available via Maxon's Red Giant subscriptions, which cost $79/month or $599/year, or Maxon One subscriptions, which cost $149/month or $1,199/year.

Read more about Red Giant on Maxon's website
Tags: ACES mode, After Effects, Cinema 4D, color correction, color gradient, color grading, compositing, curve, Curve Pencil, DaVinci Resolve, DeNoiser, diffraction, editing, effects, Form, looks, Magic Bullet, Magic Bullet 2023.1, Maxon, motion graphics, Particular, Particular Designer, plugin, plugins, PluralEyes, price, Real Lens Flares, Red Giant, Red Giant 2023.1, Schmutz, system requirements, Trapcode, Trapcode 2023.1, Universe, vfx, VFX 2023.1, visual effects