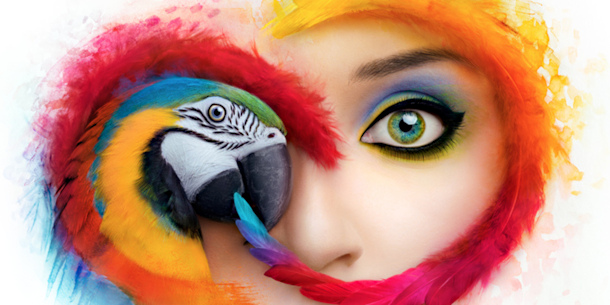 Adobe is to refund its users in Venezuela who are due to have their accounts deactivated at the end of October as part of efforts to comply with a US executive order that restricts trade with the country.
The company had previously said that it was unable to offer refunds for unused Creative Cloud subscriptions. Adobe has also reversed its position on Behance, which will continue to be available in Venezuela.
Artists in Venezuela to lose access to Adobe accounts after 28 October 2019
Adobe notified users in Venezuela earlier this week that their accounts would be deactivated, citing United States Executive Order 13884.
Issued in August, the order is part of ongoing sanctions against Venezuela, intended to increase pressure on disputed Venezuelan President Nicolás Maduro to step down.
Adobe's online help document states: "The U.S. Government's recent Executive Order regarding Venezuela prohibits almost all transactions and services between U.S. companies and entities and individuals in Venezuela. In order to remain complaint, Adobe will be deactivating all accounts in Venezuela."
Affected users have until 28 October 2019 to download any stored content in Adobe accounts.
Since Adobe's Creative Cloud products are now only available via online subscriptions, following the company's decision to drop perpetual software licences, that means that Venezuelan artists will no longer legally be able to use current versions of its products, including Photoshop and After Effects.
Payments for unused Adobe services will now be refunded
Adobe had also stated that affected artists would not receive refunds for unused services, such as the remaining portions of prepaid annual Creative Cloud subscriptions.
Its support document stated that the executive order prohibited "support, refunds [or] credits".
With coverage of the issue extending beyond tech news sites to the mainstream media, including Reuters and the BBC, Adobe has now reversed that decision.
The help document now states that ustomers who purchased directly from Adobe will be refunded by the end of the month for any paid, but unused services. We are working with our partners on the same".
In addition, accounts for online portfolio service Behance, on which many designers and motion graphics artists rely to promote their work, will now continue to be available within Venezuela.
Adobe commented that: "We regret the difficulties this causes our customers. We will share more details about how our operations and customer activities might be impacted, as they become available."
Updated 13 October: As another major CG tools developer that offers software as a service, we asked Autodesk if its own subscriptions would remain available in Venezuela, but the firm declined to comment.
Read Adobe's official support document on compliance with US Executive Order 13884 on Venezuela
Tags: Adobe, Adobe account, Adobe subscription, After Effects, Behance, cancelled, Creative Cloud, Deadline, Executive Order 13884, perpetual licence, Photoshop, refund, sanctions, subscription, subscription only, Venezuela