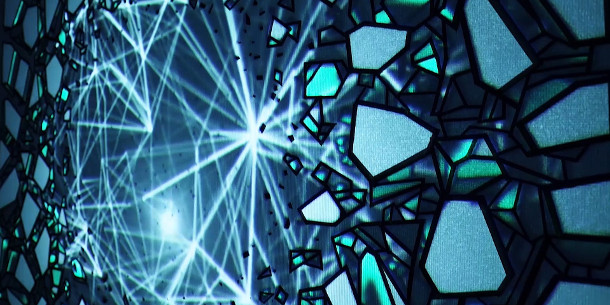 10bit FX has introduced new pricing options for Notch Playback, its real-time graphics system for event visuals, including a weekly rental option and perpetual licences for permanent installations.
Weekly rental for freelancers, plus perpetual licences for installation work
Designed to create visuals for live events, Notch Playback provides a similar set of graphics tools to its sister product, Notch Builder, which we've covered on CG Channel, but integrates directly to media servers.
The new pricing model introduces a weekly rental option in addition to the existing annual subscription. It costs £50/week (around $65), and supports playback at unlimited resolution.
New users also need a Notch USB dongle, which costs £75 ($95), but which can be reused indefinitely.
In addition, 10bit FX now offers perpetual licences, for use on permanent installations.
They are priced according to playback resolution, with a HD licence costing £500 ($640), a 4k licence costing £995 ($1,275), and unlimited resolution costing £4,250 ($5,455).
All of the perpetual licences include the cost of the dongle, and come with three months of updates.
Pricing and system requirements
Notch Playback is available for Windows 7+. You can see a list of compatible media servers here. Pricing is covered in the story above.

Read more about the new pricing for Notch Playback on 10bit FX's blog
Tags: 10bit FX, gig, installation, live visuals, new pricing, Notch Builder, Notch Playback, perpetual licence, pricing, real time, system requirements, theater