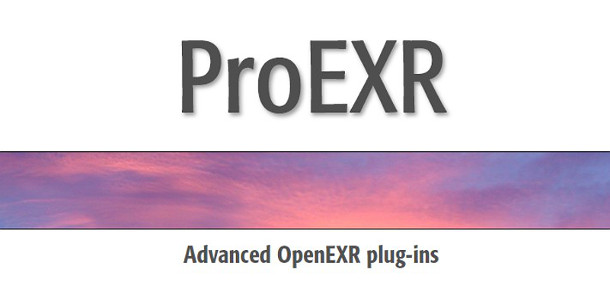 Fnord – aka developer Brendan Bolles – has released ProEXR 2.0, the next update to its set of free plugins for processing multi-channel EXR files in Photoshop, After Effects and Premiere Pro, in beta.
The update adds a new After Effects plugin that makes it possible to use Psyop's Cryptomatte technology for automatically generating ID mattes from 3D scenes.
Now supports Cryptomatte matte ID generation in After Effects
Originally sold for $95, ProEXR was made available open-source last year.
Despite that, development is still continuing: although the version available for download from the product website is still the original free release, ProEXR 1.9, the Cryptomatte GitHub has links to the 2.0 betas.
The update adds a new After Effects plugin that shows a colour display of the various IDs within a scene. Users can add objects selectively, then have ProEXR's Comp Creator generate a corresponding composite.
Availability and system requirements
ProEXR 2.0 is available in beta. The software is free, via a GPL licence. The plugins are compatible with Photoshop CS3, After Effects CS3 and Premiere Pro CS6 and above, running on Windows or Mac OS X.

Download the beta of ProEXR 2.0 from the Cryptomatte GitHub repo
(Scroll down to the entry for After Effects: the downloads also inlude Photoshop and Premiere Pro plugins)
Visit the ProEXR product website
(Note: at the time of posting, the download links here are for ProEXR 1.9)
Tags: After Effects, beta, Brendan Bolles, Cryptomatte, download, fnord, free, ID matte, Photoshop, plugin, Premiere Pro, ProEXR, ProEXR 2.0, system requirements