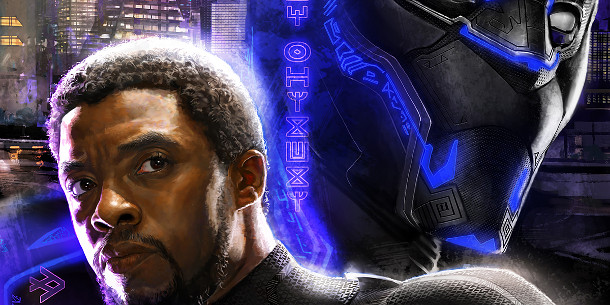 Gnomon is offering visitors to its Hollywood campus a unique chance to discover the inside story of Black Panther from the team at Marvel Studios that helped to create the movie.
The Art of Black Panther: An Evening with Marvel Studios, a free event on Thursday 22 February 2018, brings together nine of Marvel's leading artists, including head of visual development Ryan Meinerding.
Discover the design secrets of Black Panther from eight top Marvel Studios artists
The eighteenth film in the Marvel Cinematic Universe, Black Panther has earned some of the strongest reviews of any Marvel movie to date, with Rolling Stone describing it as "a masterpiece".
Veteran movie critic Peter Travers described it as "an exhilarating triumph on every level from writing, directing, acting, production design, costumes [and] music [to] special effects".
The Gnomon presentation aims to give visitors a unique insight into how the look of the movie was achieved, as Marvel's visual development team discuss their work on the character designs and props.
As well as Meinerding, speakers include concept illustrators Jackson Sze, Anthony Francisco and Rodney Fuentebella and digital sculptor Adam Ross, who will discuss the key role 3D tools play in Marvel's workflow.
The evening will close with a 30-minute Q&A session, making it possible to ask the team your own questions.
Free to attend, but register online in advance
The Art of Black Panther: An Evening with Marvel Studios takes place at Gnomon's Hollywood campus from 7.30-10.00pm PT on Thursday 22 February 2018. Entry is free, but you'll need to register online in advance.
Unlike many of Gnomon's live events, the session will not be Livestreamed, and since it's Marvel, we'd advise booking your seat well in advance.
Read more about The Art of Black Panther event on Gnomon's website

Full disclosure: CG Channel is owned by Gnomon – School of Visual Effects, Games and Animation.
Tags: Adam Ross, Black Panther, breakdown, character design, Concept Art, concept design, event, free, Gnomon, Gnomon - School of Visual Effects Games and Animation, Jackson Sze, making of, Marvel Studios, presentation, Q&A, Rodney Fuentebella, Ryan Meinderding, talk, The Art of Black Panther: An Evening with Marvel Studios, vfx, visual effects