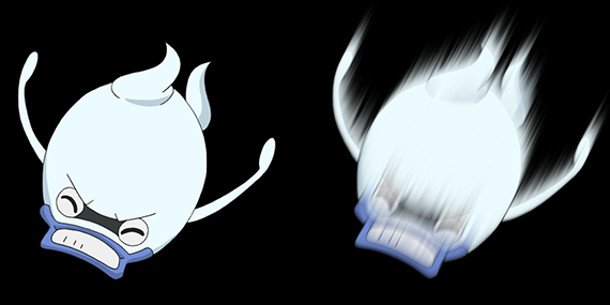 Japanese animation studio OLM Digital has released three new free After Effects plugins tailored to 2D animation – OLM Blur, OLM Radial Blur and OLM Directional Blur – as part of its OLM Open Tools project.
Custom blur effects tailored specifically to 2D animation
Unlike traditional blur filters, OLM Radial Blur and OLM Directional Blur are described as preserving colour intensity and details from the source image, and have the option to add noise to generate motion lines.
OLM Blur blurs the borders between colours, and can be combined with the existing OLM Color Key plugin to generate colour-specific blur effects without the need to create masks.
Other new and updated smoothing and light effects plugins
Color Key itself has also been updated, as have existing plugins Distance Gradation, for generating light aura effects, and OLM Smoother, for smoothing lines in scanned drawings.
Since we last wrote about the firm, OLM Digital has also released another plugin, OLM KiraKira, which automatically generates sparkly and star-like glow effects from the highlight areas in an image.
Availability and system requirements
OLM Blur, OLM Radial Blur, OLM Directional Blur and OLM KiraKira are all compatible with After Effects CS5 and above. OLM Color Key and Distance Gradation work with After Effects 7.0 and above.
OLM Smoother is compatible with After Effects 7.0+, Photoshop CS2+ and Nuke 6.0+. All of the plugins are free downloads from OLM Digital's website.
Download OLM Digital's free After Effects plugins from its OLM Open Tools webpage
Tags: After Effects, Blur, Distance Gradation, free, highlights, nuke, OLM Blur, OLM Color Key, OLM Digital, OLM Directional Blur, OLM KiraKira, OLM Open Tools, OLM Radial Blur, OLM Smoother, Photoshop, plugin, smoothing, system requirements