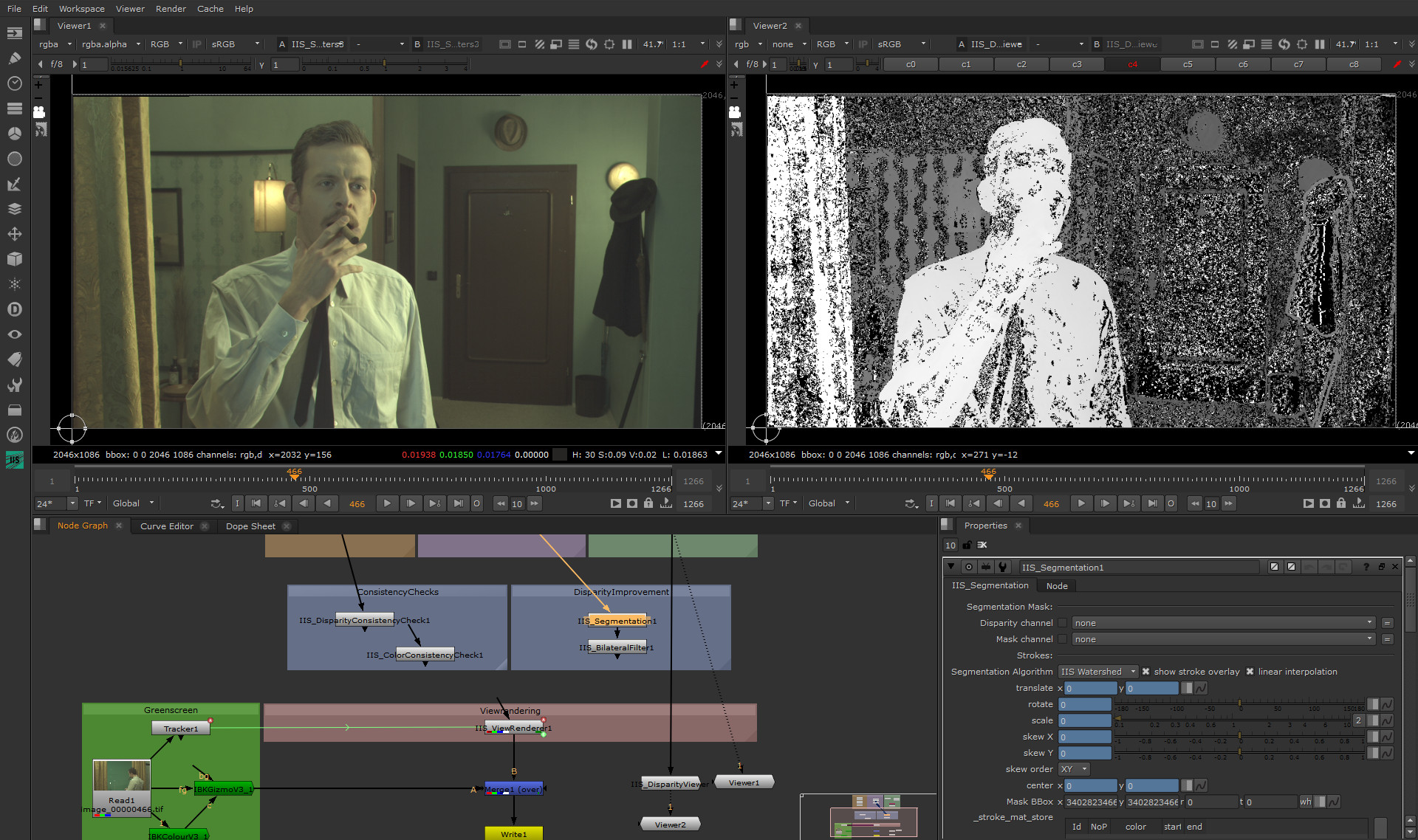 German research organisation the Frauenhofer Institute for Integrated Circuits (Frauenhofer IIS) has unveiled a new light-field plugin suite for Nuke.
The software, which will be on display at IBC this week, processes footage shot with a multi-camera array to create effects like virtual camera moves or shifts in focus directly from the recording.
Create virtual camera moves directly from live footage
The system uses a planar array of up to 16 HD cameras to capture a scene from slightly different perspectives, from which the software can extract depth information.
The resulting information can then be used to generate virtual camera moves or focal shifts, including dolly zoom effects, all within a single light-field recording.
The system can also generate a partial 3D point cloud of the scene, making interactive relighting possible.
We can't embed Frauenhofer IIS's demo video for the software – a breakdown of the live-action test short Coming Home – but it's worth watching on Vimeo to get a feel for what it can do.
Pricing and availability
Fraunhofer IIS is currently looking for "professional first adopters" to test the Nuke plugin suite in production. So far, no pricing or date for a wider public release have been announced.
Read more about the new Nuke light-field plugin suite on Frauenhofer IIS's website
Tags: depth map, Frauenhofer IIS, Frauenhofer Institute for Integrated Circuits, IBC 2015, light field, multi-camera array, multiple cameras, nuke, plugin, point cloud, relighting, virtual camera move, virtual focus pull