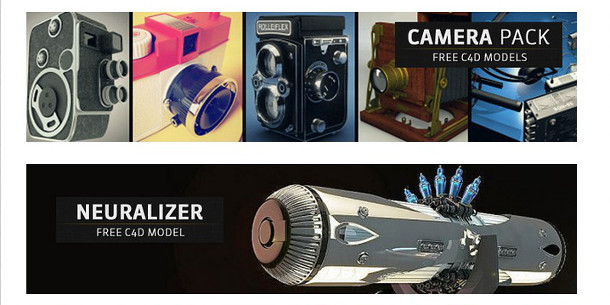 Cinema 4D assets and training site The Pixel Lab has released 75 free models and scenes, including creatures, weapons, vehicles and environments, all licensed for commercial use.
There's a nice range of content, from useful generic models like swords, guns, electronic equipment and a human skull, to highly finished models of science-fiction contraptions, plus particle and gear rigs.
Not surprisingly, the files are all in C4D format, so you'll need either Cinema 4D itself, or an application that reads the file format natively, like After Effects or Unity.
To access the free content, you'll need to register for The Pixel Lab's newsletter, which gives you access to the Freebies area of the site.
Register for The Pixel Lab's newsletter to access the 75 free models
Tags: 3D model, After Effects, building, C4D, Cinema 4D, creature, download, environment, free, furniture, model, rig, scene, The Pixel Lab, Unity, vehicle, weapon