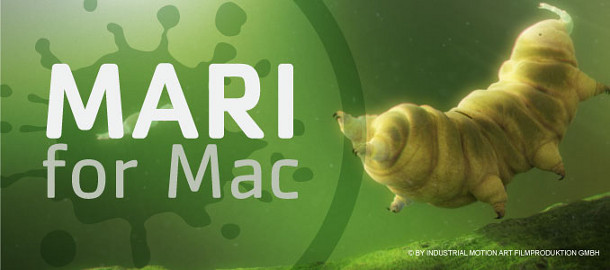 The Foundry has released Mari for Mac, making the digital paint package available on OS X, three years after the original Linux release. The news was originally announced at Apple's WWDC show earlier this year.
You'll need to be running OS X 10.8.4 or higher, along with a mid-to-high-end Nvidia graphics card: either a GeForce 650M or better or a Quadro 4000 or better.
Users of AMD GPUs will need to hang on for the release of OS X 10.9 Mavericks, expected later this month.
For users of other OSs: Mari 2.5
The new Mac version comes as part of the release of Mari 2.5, which also adds a custom shader API, enabling users to author their own shaders. Shader code has also been refactored to improve interactive performance.
Mari 2.5 is out now on all platforms. The Foundry is offering a 25% discount on the software until the end of October, bringing the price down from $1,995 to $1,495.
Read a full list of features in Mari 2.5
Download a 15-day trial of Mari 2.5 for Mac
Tags: 3D painting, digital painting, Linux, Mac, Mari, Mari 2.5, Mari for Mac, new features, OS X, shader API, shader authoring, system requirements, The Foundry, Windows