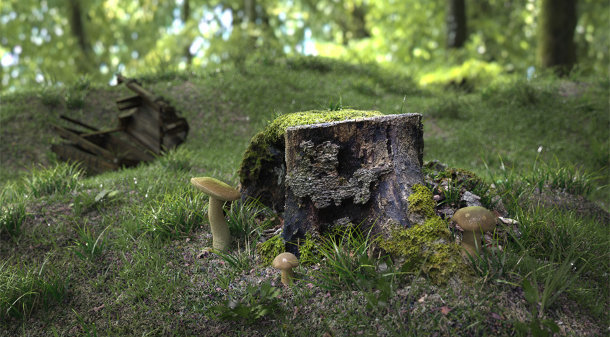 Grass rendered in Maxwell Render 2.7 by Hervé Steff of Meindbender.

Next Limit has released Maxwell Render 2.7, a free update to its physically based render engine.
The headline feature is a new grass generator comprising two separate primitives: a smooth curve, for use in close-ups, and a faster-rendering segmented curve, for use in the background of shots.
Other new features in version 2.7 include a new lossless compression system for Maxwell's native file formats, which Next Limit claims can quarter the size of an MXI file; anamorphic bokeh effects; and a fluid blend material.
Priced according to goals
Maxwell Render 2.7 is available now for Windows and Mac OS X. A standard licence costs $995 and a node licence costs $245. Next Limit is also currently running a special promotion based on Spain's performance in the Euro 2012 football championship (that's 'soccer' to North American readers).
If Spain wins the championship, the promotion will be extended to 8 July – and with the side facing an underperforming French team in the quarter finals next week, things look good so far.
Read a full list of features in Maxwell Render 2.7
Tags: anamorphic bokeh, fluid blend material, grass, Maxwell Render 2.7, Next Limit, render engine, renderer, update