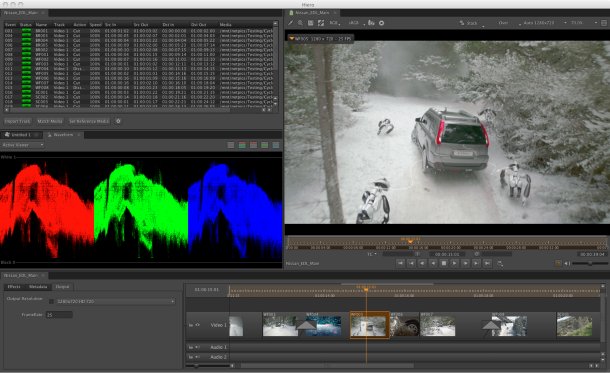 The Foundry has released Hiero, its new project management and shot review software, in open beta.
Hiero is a scriptable timeline tool that conforms edit decision lists and parcels out VFX shots to artists, with the intention of freeing up finishing systems from routine tasks.
It is designed to work with Nuke, but can be scripted to integrate with other VFX applications.
More information can be gleaned from the press release below (which, incidentally, includes the memorable user quote "Hiero is ****ing brilliant"). The beta itself is available now, for OS X and Linux.
Hiero will be released commercially in February, price $5,000. A Windows version is in development.
Download the beta of Hiero 1.0
Tags: beta, conform, free, Hiero, nuke, project management, The Foundry, timeline