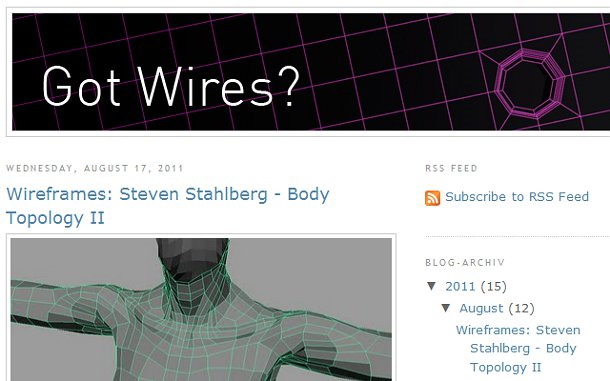 New blog Got Wires? is attempting to fill the gap in the market left by the late Subdivisionmodeling.com.
The site already features video tutorials on good modelling practice from the likes of Glen Southern, and wireframe images showing the topology used in Steven Stahlberg's character models.
If you have any tutorials or breakdowns of your own, why not submit them to the site and help build up a valuable community resource?
Historical footnote: for those who never saw it, Subdivisionmodeling.com was a great source of information on… er, subdivision modeling, and all things related to the creation and preservation of good topology.
You can find links to some of its old content here.
Tags: blog, Got Wires?, modelling, topology, Tutorials