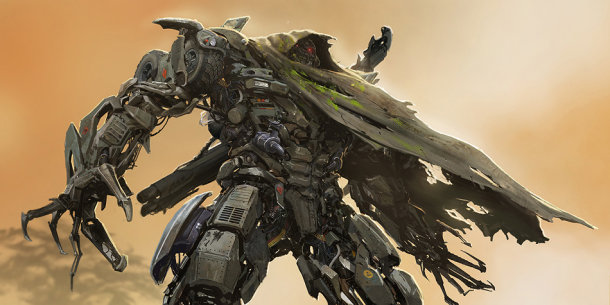 Megatron concept image (c) Paramount
Concept artist Josh Nizzi has released over 60 of his images from Transformers: Dark of the Moon.
The set includes 10 sketches of Megatron in both robot and truck form, a lot of other Decepticons, and various ships and props. There's some cool stuff there, so check it out before it comes to the attention of Paramount.
Product placement fans may also wish to note that Josh's Gnomon Workshop training DVD, Robot Design, is available in our online store, price $59.
See Josh Nizzi's Transformers: Dark of the Moon concept art
Buy Josh Nizzi's Robot Design training DVD from the CG Channel store