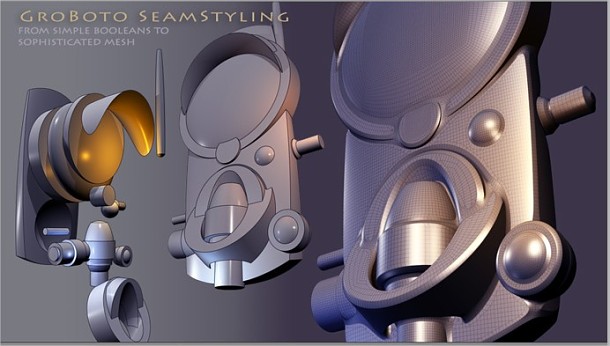 Braid Art Labs has released a Windows version of GroBoto 3.0, its unique 3D modelling tool.
Previously a quirky but powerful organic art-creation package, version 3.0 of the software positions GroBoto as a more general-purpose modelling tool with some interesting real-time Boolean capabilities. It costs $100.
The Mac OS X version of the software was released earlier this year. Read our original report here.
Visit the GroBoto home page (includes download link to 30-day trial)