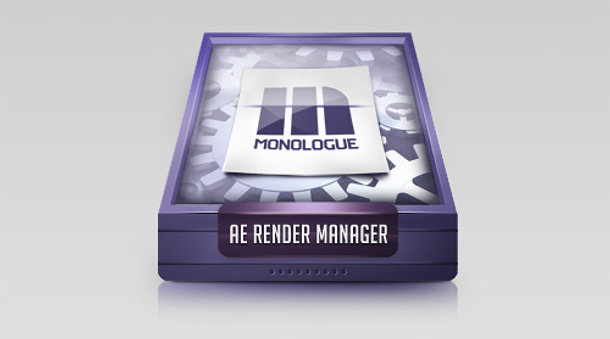 Motion design studio Monologue has released AE Render Manager, a free command-line GUI for After Effects.
According to the developer: "Many projects will render faster using command line rather than firing up After Effects, which uses considerably more resources. [But] setting up a render through the command line [without at GUI] can become an insanely tedious task."
AE Render Manager interfaces with Autodesk's Backburner render-management utility and comes with full documentation in "plain, no-geek-needed English". Monologue claims the software is so easy to use that even a tech novice can be up and running in five minutes.
Read full details or download AE Render Manager
Tags: AE Render Manager, After Effects, command line, free, GUI, Monologue, rendering