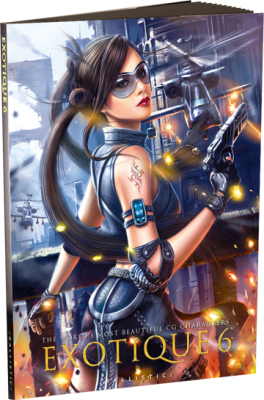 The sixth Exotique book won't hold many surprises to anyone already familiar with Ballistic Publishing's series of coffee-table digital art books – but why upset a winning formula, argues Fernando Caire?
Exotique 6 does not stray far from Ballistic Publishing's formula for books in this series: masses of new digital character art, spread out over 200 pages. But if the formula ain't broke, why fix it? Each year, hundreds of artists from around the world submit their best 2D and 3D work for inclusion in these books – in this case, creating a selection pool of 3,000 pieces of art, from 823 separate artists.
Ballistic Publishing offers a certain unique mark of quality: when you buy any book from the company, you know you will get more art to look at than you could probably handle. Exotique 6 is no exception, featuring dozens of vibrant pieces from numerous artists with different techniques and styles. This artistic cocktail blends into a beautiful collection – and one that is possibly the best in the series.
Of course, with so many artists you can expect a range of subject matter. Aliens, mutants, vampires, cyborgs and samurai all make an appearance, along with almost anything else you can imagine. The numerous themes are what keeps this book interesting and fresh. Once you are finished admiring one page of fantastic art, you will have no idea what will be waiting for you on the next.
The 2D and 3D content is a tad unbalanced, with 2D paintings dominating the majority of the book. But there is still plenty of 3D, and what there is is beautiful, with styles ranging from photorealistic renders to stylised character models. Even as someone who is not easily impressed by 3D art, I found myself… well, impressed.
If I did have to voice a complaint, it would have to be the occasional, small hiccup in quality. While one page of Exotique 6 would have me scratching my head at the breathtaking quality and detail of an image, the next would feature what looked like generic anime fan art from someone's deviantART gallery. However, the majority of work on display is top notch, with only a handful of misfires.
Exotique 6 has its flaws, but they are few and far between, making for a must-have collection of digital character art in a finely printed book. If you have loved past releases in the series, I cannot recommend this one highly enough: it may be the best so far. If you are new to Ballistic's line of collectable art books, prepare for a treat.
Exotique 6 is available now, price $59 for the soft cover or $115 for the special edition hardcover. Anyone ordering from Ballistic Publishing's website will receive a 20-minute tutorial from concept artist Ruoxing Zhang on the creation of 'Chang_e painting', one of the images featured in the book.
Buy Exotique 6 from Ballistic Publishing
Buy Exotique 6 from Amazon.com
View a slideshow of images from Exotique 6: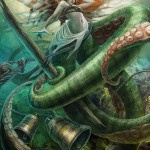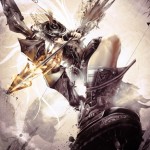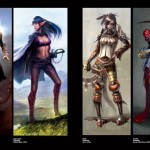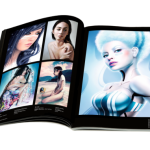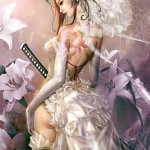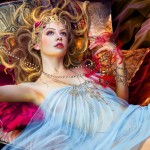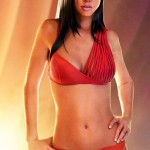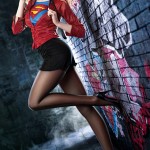 Tags: art book, ballistic publishing, book review, digital character art, exotique 6, Review