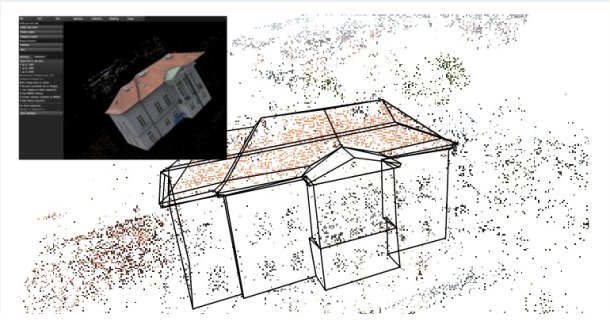 A point cloud generated inside insight3D and (inset) a 3D model being created from the data.
Developer Lukas Mach is calling for help to develop his open source image-based modelling tool, insight3D.
The software converts a series of photos of a real scene into a 3D point cloud, which can then be used to generate a textured polygonal model. The product website describes it as hoping "to be Photosynth + Canoma. Or boujou + ImageModeler." It is avaiable for both Windows and Linux.
According to Mach: "there are tons of different digital cameras and I've tested my app only on few of them. insight3d should be able to handle all typical cameras, but there's some stuff in the optimization routines that has yet to be tweaked appropriately. It would be great if you could send me datasets you tried to feed into insight3d. Both the ones that worked and the ones that didn't are important!"
Tags: image-based modelling, insight3d, Lukas Mach, open source, Photogrammetry